One of the great features of Salesforce Lightning is that it allows you to subscribe to different reports. You can select which report you want emailed to you, on what days of the week and at what time.
To subscribe, click on the drop down menu next to Edit and select Subscribe.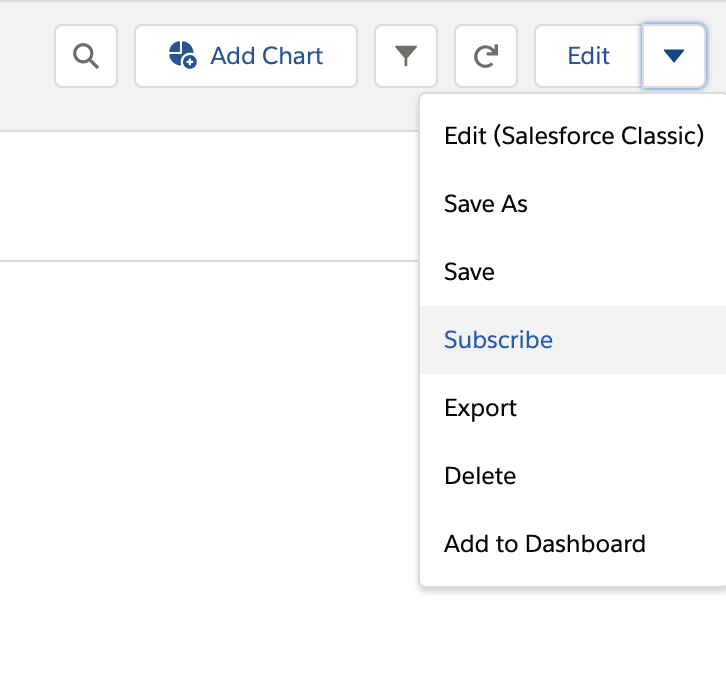 Select the following criteria:
Frequency – What days of the week you want to receive the report

Daily: For Daily it will send you a notification every day until you unsubscribe from the report.
Weekly: Allows you to set which days of the week you want this to run on a regular basis.
Monthly: Allows you to select either a specific day of the month or a relative date such as the 2nd Monday of the month.
Select who should receive the report
Select who to run the report as
Add any conditions that you may want such as only over a certain amount, or only if there are a certain number of records.