Chargent Anywhere allows you to process payments from any object in Salesforce. The Chargent Anywhere component contains four buttons.
Using Chargent Anywhere with Payment Console and tokenization you reduce the scope of PCI Compliance by never storing sensitive credit card or bank account number information in Salesforce.
For an overview of configuring Chargent Anywhere, Payment Requests, and Payment Console, check out the following video.
For setting up and customizing Chargent Anywhere, check out our Chargent Anywhere Quick Start Guide for Chargent Anywhere

Also check out the Chargent Anywhere User Guide for Chargent Anywhere.
Direct Debit Network for Your Region
This feature is only available on version 6.15 and newer. You can update your Chargent package using our PIM (Package Installation Manager) on our website. Chargent recommends always updating and testing in Sandbox prior to Production.
In Chargent version 6.15 you can select the appropriate Direct Debit Network for your region. This is for Bank Account Transfers (ACH, EFT, BECS, and SEPA) and will allow you to have the correct network and terminology displayed on the Payment Request form and Payment Console.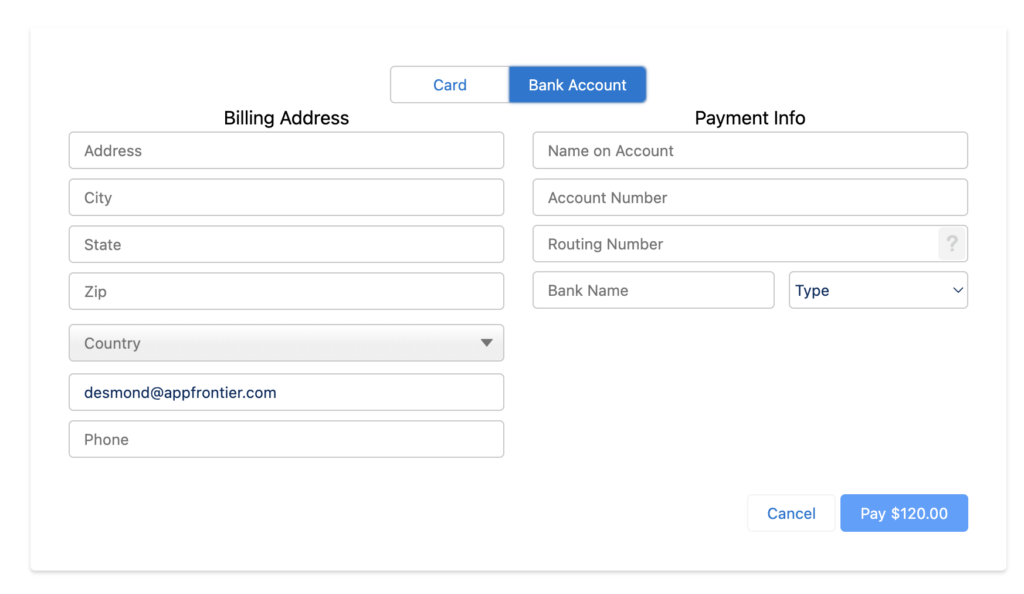 You can select from the following options.
US – ACH (also known as echeck or electronic check)
Canada – EFT (ACSS) Electronic Funds Transfer
Australia – BECS
Europe – SEPA
Note: The Direct Debit Network feature is available for select Gateways that support Bank Account Drafts and can be set up using the Chargent Setup Wizard.

Please see the Gateway Documentation to see if your Gateway supports Bank Account (ACH, Direct Debit) and for complete instructions.