Every organization faces challenges with Accounts Receivable (AR) and collections. Payment failure can mean missed revenue, lost donations, and even involuntary churn of your customers.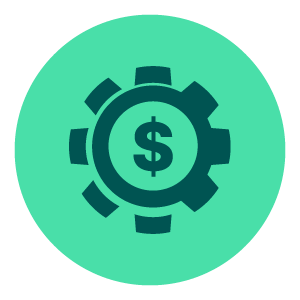 Automate Your Failed Payments Process
93% of businesses report late payments from customers. Administrative costs and time spent to collect those payments keep increasing.
Intelligent automation lets you focus on more important things, like reporting and analysis, upgrades and expansions, new contracts and more.
Chargent's Automated Collections add-on module actively manages this problem for you. By proactively contacting customers over late or failed payments and making it easy for them to update their payment details, automation can make a difference.
We needed to find a platform when our Merchant Account told us we could no longer leverage their admin portal for charging patients. We were able to get Chargent up and running within just a couple of weeks using basic functionality, and quickly expanded to use the recurring billing feature to provide our patients payment plans. This allows us to get our UI Medical Device into the hands of many more patients, helping us meet our goal of empowering as many women as possible! With the latest release and automated collections, we are able to allow our patients to update their billing information online, with minimal development on our side. Because who wants to talk to someone when their credit card is declined? We anticipate a much higher collection rate as we roll out this function.

Our PCI Compliance audit was simple, as Chargent is a "black box" we don't control, and the auditors were happy with the encryption and tokenization of credit cards.
Automated Collections can manage failed payment recovery quickly and according to your configured process. Retry customer payments on any schedule you set. Customized dunning emails with payment request links can be sent using Salesforce email templates, allowing your customers to update payment details easily. Your team has time to give a more personal touch to cases that need more attention and provide a great customer experience.
Our powerful Automated Collections dashboard turns your customer payment data into meaningful, actionable analytics. Identify opportunities to refine your process to collect more revenue and deliver the best experience for your customers.
60 Seconds With Chargent Automated Collections