Automated Collections Dashboard
Get more out of your Automated Collections process, with meaningful, actionable insights into your collections data. Included for all customers using Automated Collections, the AC Dashboard offers real-time snapshots of your performance and powerful analytics tools that let you drill down into your collections process for optimal results.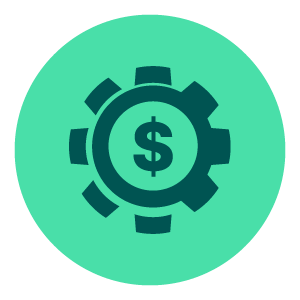 Chargent's Automated Collections Dashboard
Instant Insights Into Collection Management
In just a few clicks, answer important questions about your Automated Collections process like:
How much revenue is our Automated Collections process recovering for our business?
How much have we collected this week or month?
Which of my customers are currently in our collections pipeline?
Chargent's AC Dashboard offers a big-picture view of payment recovery, with standardized reporting tools that answer critical questions about your revenue stream.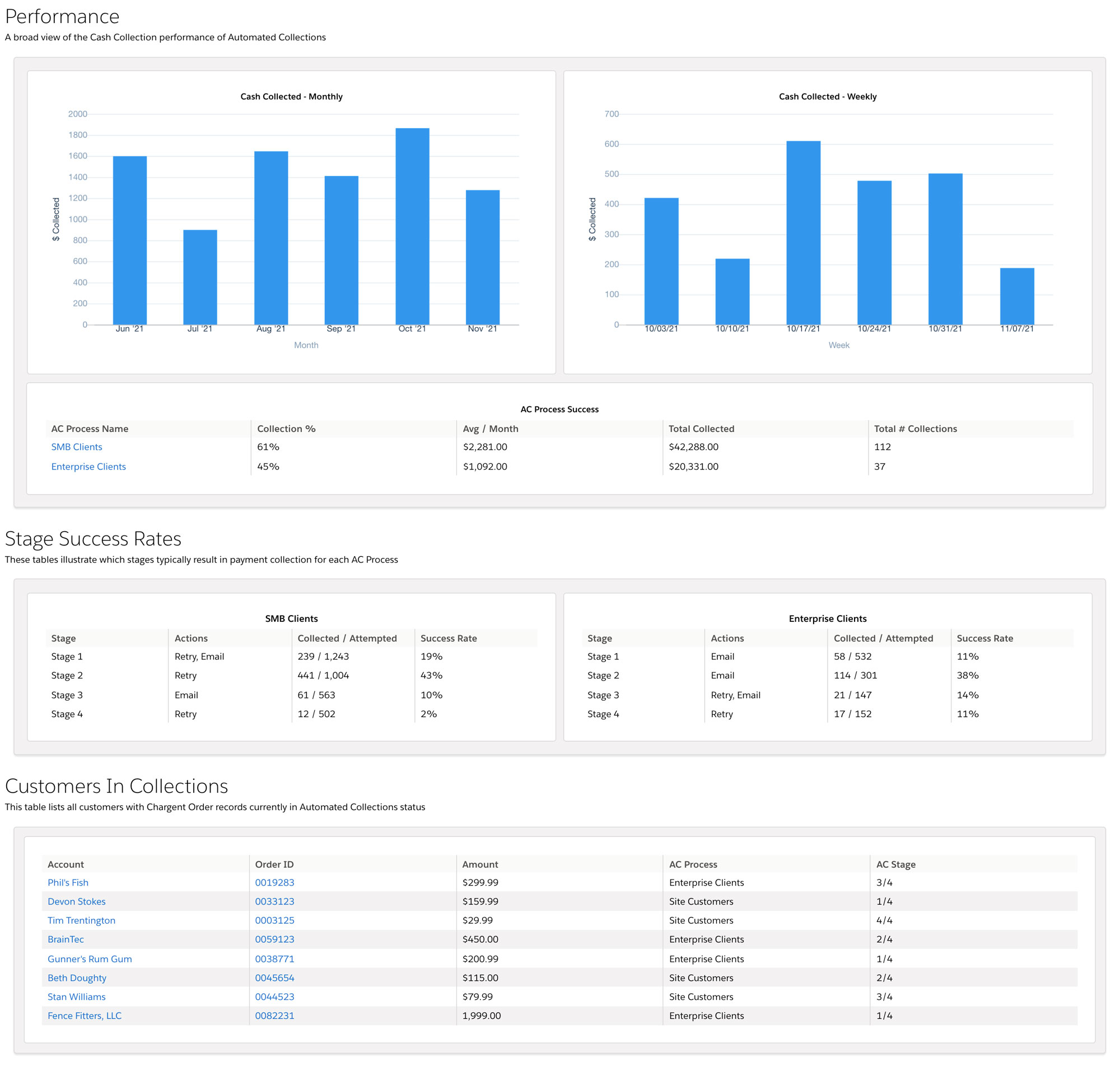 Collections Strategies – Refined
Automated Collections Dashboard makes it simple to refine your collections strategies by drilling down into your data to measure the performance of each stage of your collections process.
Detailed information on every stage of the process helps you to identify the most successful elements such as:
Email messaging
Automatic payment retry
Timing
Check out this blog post to learn more about A/B testing and other strategies for refining your collections strategies.
Standardized for Salesforce
If you're already using Automated Collections, you can get started right away by updating to the newest version of Chargent.
You can also add powerful reporting capabilities, anywhere in your Salesforce process. AC Dashboard is available as a lightning component and can be instantly dropped onto any lightning page – or find it in your standard Salesforce dashboards.