Increase Your Organization's Success With Payments
Automate Your Recurring Billing, Payment Retries, and More in Salesforce
Increase revenue with reduced churn
Get paid faster
Better payments productivity
Try it for free
Trusted By Satisfied Customers Since 2008:

Make Salesforce Payments Safer, Easier, and More Profitable
Process and control payments directly in Salesforce with Chargent
Work seamlessly in Salesforce
Complete control of your payment processing
Customized to your business process
All clicks, no code!
Automatic retry attempts and customer notifications
30 day — no obligation free trial
30+ Payment Gateways
The most direct options of any Salesforce payment processing solution
Join Hundreds of Satisfied Customers and Millions of Users
Chargent Payment Processing
Your highest rated payments app on the Salesforce AppExchange
Since 2008, our Support Team has gone deep to ensure your success with the Salesforce platform, your chosen payment gateway, and of course, the Chargent app. "We're Always Here to Help" isn't just a slogan, it is a promise you can count on.
Free technical support to assist you with questions, setup and use
24/7 expert support option
30 day — no obligation free trial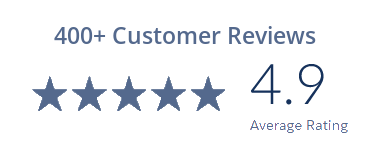 Increase revenue and reduce churn
Stop Worrying About Failed Payments
Chargent resolves this as easy as 1-2-3
1
Chargent Order Payment Fails
Automated Collections is triggered
Automated Collections record is created
Automated Collections Stages records are created
Payment Request link is generated
2
Stages are Scheduled / Executed
Customize your Salesforce templates
Emails are scheduled to be sent to customers
Automatic retries are scheduled
3
Automated Collections Completes
Payment succeeds on Chargent Order
Collections stops, recurring schedule re-enabled
If payment was not successful, additional processes can be initiated
Every organization faces challenges with Accounts Receivable (AR) and collections — and failed payments can mean missed revenue, lost donations, and even involuntary churn of your customers.
Chargent's new Automated Collections add-on solves this problem for you! By proactively contacting customers over failed payments and making it easy for them to update their payment details, see how automation can make the difference.
Automate Your Recurring Billing, Payment Retries, and More
Increase Your Organization's Success with Payments in Salesforce
Increase revenue with reduced churn
Get paid faster
Better payments productivity
Try it for free