Whether checking your business's progress or presenting results to the executive board, accurate reporting is critical to your Salesforce success.
Salesforce is a powerful CRM tool with a robust suite of reporting tools, and if you know how to use them properly, they can help you manage your business, customers, and transactions more effectively. Customizable and able to be personalized, you can use these reporting features to examine your Salesforce data in a variety of combinations through easy to read formats like tables, charts, and graphs.
When you use Chargent as an add-on to Salesforce, you can also monitor, track, and report all of your payment data in a clear, concise, and detailed format.
Unfortunately, dynamic tools like Salesforce can seem confusing if it is your first time running reports. Many admins find it overwhelming to deal with thousands of records and display them in a way that makes sense for their organization.
This post will examine several expert methods, tricks, and hacks to make it easy for you to create fantastic reports like a Salesforce professional.
Why Should You Master Salesforce Reports?
Proper reporting has its place in any business scenario, and is one of the benefits many organizations seek when moving to a CRM system like Salesforce. For instance, a small business may need a monthly report to evaluate their progress, view new customers, and check the growth of their orders. On the other hand, a large company may want to use reporting to examine which products/services generate the most revenue and which generate the least.
If your role requires you to present progress to the "higher-ups," knowing how to create useful reports is probably integral to your job. Mastering this skill will make you more capable of tracking crucial key performance indicators (KPIs) and identifying areas where your organization can improve.
The better you become at reporting, the more useful Salesforce will be to your organization. Whatever your business model, reporting can help you organize and better comprehend the data your business has collected. Here are a few examples of how a company could use Salesforce Reporting to monitor the most relevant data:
Sales: Monitor the effectiveness of your sales department by creating reports that showcase the average amount of time it takes to close a deal, the number of new customers acquired during the month, or the percentage of leads converted into paying customers.
Marketing: Evaluate the success of your marketing strategies by tracking them in Salesforce. Discover which campaigns result in the most leads, the most customer acquisitions, and the most revenue.
Payments: Understand how your customers make payments. By adding Chargent to your Salesforce account, you can expand your reports to showcase what methods customers are using to pay, how much revenue your organization generated, how many recurring payments are scheduled for the future, and the status of payment collections.
Salesforce makes it easier for you to report any data related to your customers. However, with so many features and functions, admins can feel overloaded with possibilities – making it challenging to decide where to start.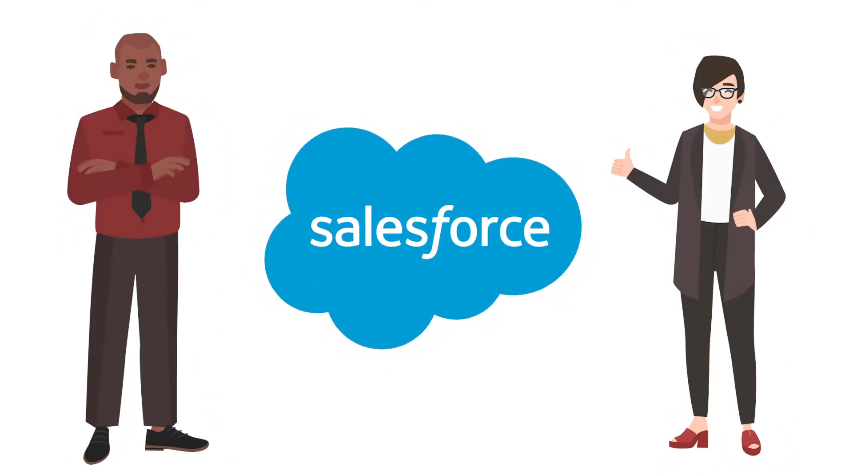 How To Build Reports Like A Salesforce Pro
Salesforce makes it so you can build extremely detailed reports within a matter of minutes. But creating a compelling dashboard that showcases the optimal data for your organization requires some initial effort.
Below, you will find our top five tips to building reports that detail your organization's progress and provide the insights you need to grow your business even further.
1) Choose Your Destination
Before you can build a suitable report, you have to know what matters in your organization. Every business has its own set of goals – some companies have key metrics that are important to them that might not be as important to another organization.
Prior to building your first report, discuss with your team and identify what "success" really looks like for your organization. As you review, consider the following questions:
What are the organization's long-term goals and objectives? Identify the specific targets that your organization is striving to achieve. Some organizations seek to acquire more customers within a particular region, while others want to extract more value from their existing customers. Speak with your company's executive members and department heads and identify which metrics are vital to the business' operations.

Does the organization have any short-term initiatives? Suppose your organization is running a new marketing campaign, launching a new product, or testing a different sales strategy. In that case, you can showcase the progress of these initiatives through your Salesforce reports. Discuss short-term plans with your sales and marketing teams to determine what they are trying to achieve and identify what metrics they need to monitor to evaluate their success.

How often do these metrics need to be evaluated? Depending on your company's objectives, you may need to run reports more or less frequently. Determine whether its best to assess these metrics weekly, monthly, quarterly, or on another schedule. Running weekly reports is just as simple as quarterly reports, especially since Salesforce can automate and deliver new reports once a template is in place.
A driver will never reach their destination if they don't know where they are going. Use these questions to determine what metrics are most valuable to the business's objectives and apply the answers to build a road map for your Salesforce reporting success.
2) Understand the Types of Salesforce Reports
Salesforce allows you to present all types of customer data, but it also enables you to display it in numerous formats. In general, there are four types of reports that you can create within Salesforce. Understanding these reports will make it easy to choose the layout that presents your information in the most effective way.
Tabular: Tabular reports are similar to Excel spreadsheets. They list out the information without subtotals, use labeled columns and rows to organize data, and provide the most basic view of your data. Consider a Tabular Report when you want to create a simple list or put together a list of items with a grand total. For example, a sales manager could use a Tabular Report to generate mailing lists of the organization's unclosed leads.

Summary: Summary reports share many similarities with Tabular reports. However, it enables you to summarize your data in any way, including adding subtotals and totals. Organizations commonly use this format to show subtotals based on the values of a specific field. For example, you can use a summary report to showcase opportunities, such as the number of leads, subtotaled by salesperson, or by sales stage.

Matrix: Matrix reports list summaries of your data and information in a grid-style format. Data can be grouped and summarized by both row and column. Consider this format when there is a large amount of data to include or when comparing values against more than one set of criteria, such as Sales Stage and Customer Location.

Joined: This format allows you to merge multiple reports into one. You can use this layout to create numerous blocks that offer different views of your selected data. Furthermore, you can customize each block with specific fields and columns and represent data from different report types.
Over time, you will likely use each of these report formats to represent your data. Familiarizing yourself with these four report types will give you the flexibility you need to create insightful, practical, and informational dashboards.
3) Show Relevant Data
It's easy to feel "analysis paralysis" when running reports for the first time. It usually occurs when you are presented with too much information – causing you to overanalyze and deterring you from making any progress.
Salesforce is full of information, and the more you integrate it with your organization, the more data it will collect. When businesses are uncertain about what metrics are important, data can feel overwhelming and useless.
Salesforce offers numerous existing templates that are incredibly beneficial when building new reports. Since they are templates, however, they may contain information not applicable to your business. Remove any unnecessary data from your dashboard and customize your model to showcase the elements that you want to see.
Only include the information that is relevant to your organization's goals and objectives. Otherwise, viewers might get caught up in the massive amount of data and miss the critical information you wanted them to see.
Create charts so that viewers can digest the information efficiently without having to dig into the data. Salesforce provides a myriad of chart options, including bar charts, column charts, line charts, donut charts, funnel diagrams, and scatter charts. Use these tools to visualize data and make your information easier to process and understand.
4) Include Payment Data
If your organization uses Chargent to manage payments through Salesforce, you can create super useful payment reports. Chargent includes several Salesforce payment reports right out of the box, so you can easily track your transactions and reconcile your daily batches. Furthermore, you can customize these reports to find out how much your customers have paid you, which payments are overdue, and more.
Learn how to create dynamic payment dashboards using Chargent by watching our video below.
Payment data is critical to your business's cash flow, and monitoring payment metrics can help you determine whether your business is successfully reaching its goals. Use Chargent to make your reports even more useful with valuable information about past, current, and future payments, recurring payments, and payment collections.
Learn more about how you can leverage Chargent's reports to improve your business in Chargent's documentation.
5) Email Dashboards
If you have Salesforce Enterprise Edition or above, it is simple to automate and send reports to any stakeholder on a scheduled frequency. Sent out as an exact clone of your dashboards in Salesforce, these HTML-enabled email reports can keep your whole team updated and on the same page. By making use of this feature, every stakeholder can stay abreast of the KPIs that matter most to their department and the overall business.
Set these emails to send at the frequency of your choice, whether daily, weekly, or monthly. Team members who only log into your organization's CRM occasionally will appreciate having a simple report to view, instead of digging through pages and pages of data in Salesforce.
Make Reports That Matter
Salesforce is a powerful platform with a comprehensive suite of reporting tools. Follow these five tips to create better reports and keep your team updated on the organization's progress. Once you create the reporting layout that works best for your organization, future reports can be automated – allowing you to access the data you require quickly, on your specified schedule, and with no additional effort.
Adding payment data to your reports gives your business a better outlook on its cash flow and financial progress. With Chargent, managing payments and reporting your organization's payment data is simple, quick, and flexible. Are you ready to take your payments to the next level? Install our free 30-day trial and see the benefits of Chargent for yourself.