With Payment Processing
Add Revenue Collection to Your Customer Portal
Adding Chargent to your Salesforce Community means customers and partners can manage their account, view past invoices or receipts, and pay online through Salesforce. More revenue, faster service, happier customers!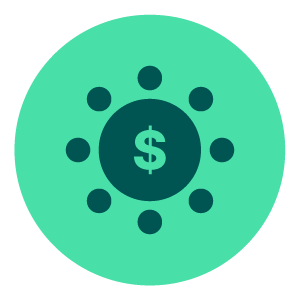 Customer Self-service and Payments
Chargent works in Salesforce, removing the need for siloed billing or payment systems. Changes made by your customers in the portal are updated automatically in your Salesforce platform. Customers can self-service to update payment details, billing addresses and more in their account without calling a customer service rep. Adding Chargent for payments opens opportunities for:
Subscription registrations
Membership payments
Online and recurring donations
Installment payments
Other eCommerce activities
Chargent's application has provided us the ability to automate a payment process which normally took a person 15 minutes to process, down to less than a minute with the Chargent integration. We were able to customize our org with lightning web components to go further by creating a more streamlined process for our end users. Handling payments in the past will no longer haunt us since we are now PCI compliant, we know we can rest our client's minds by letting them know their data is secure. We still have more ideas to implement and so far, the platform is allowing us to extend Chargent's capabilities.
Partner Access and Ordering
A Salesforce Partner Community online portal gives your partners access to important information, pulled directly from Salesforce. Information is up to date and as accurate as your team can make it, all in one central system. Your team and your partners can work with the same data, without the need for phone calls or emailed documents. Chargent adds functionality for:
Updating payment information
Ordering equipment or supplies
Accessing invoices and payment records
Making payments
Improve Customer Experience
Enabling self-service in Salesforce Communities lets customers and partners manage simple requests at their convenience. Most customers don't want to call or interact with customer service for issues they can quickly resolve online themselves, resulting in a better customer experience. In addition, your team is able to focus on more strategic tasks and provide better service to those who need more interaction.
Built-in Payment Processing
Payment processing for your customer or partners' orders is more efficient and secure. Your team won't need to process payments separately through a different system. Chargent sends transactions to your payment gateway and interprets the response, with no extra steps needed. Payment status is immediately recorded in Salesforce so your data stays up to date. Processing payments through Chargent and Salesforce reduces workload for your team, as well as your PCI compliance scope.