CPQ is a simple acronym that stands for Configure, Price, and Quote
Salesforce has always been really good at opportunity tracking. Opportunity tracking is when there's this suspect — or as we call them, this prospect — that we think may need our goods and services.
We need to figure out a way to get them to get them to sign on the dotted line. Salesforce is really helpful with that, and classically, we call that Salesforce SFA or Sales Force Automation Today we are talking about the part after SFA, which is Configure-Price-Quote.
How Does Salesforce CPQ Work?
C: Configure Your Order
When someone wants to purchase our goods and services, we often need to put together an order form. The order form, in its simplest form, says something like:
This person is going to buy:
this many of this
that amount of that
for this amount of money
That's a very simple order form, but many businesses in fact have a very complicated sale
For example if you're a company selling networking hardware and services for an office, you're not going to just say: "I want 12 networking product and service units" — it just doesn't work that way.
Instead the order form might say, something like "I need X amount of access points and I need Y amount of WiFi routers and I need Z amount of network cards."
Plus, they all need to be on this specific protocol and they all need to have this type of software installed. Of course, the customer will also need ongoing support.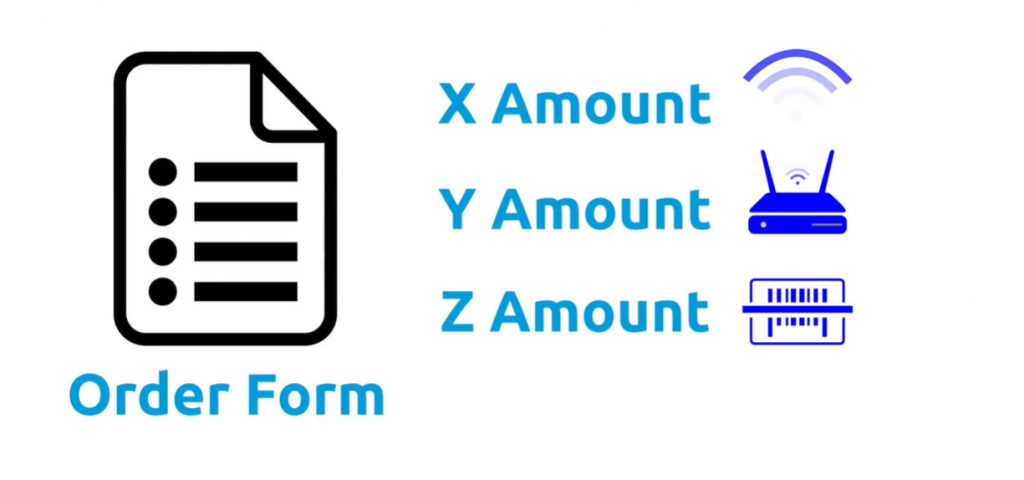 As you can see in this example, things start to get very complicated, very quickly.
Because of this, you need a system that can understand how all those things are interrelated, the business logic, dependencies and requirements, and then configure an order for your customers that is going to make sense.
P: Price Your Order
Once you've configured that order, you need to price it all accurately, in accordance with our internal policy, as well agreed upon contracts for that specific account
This too can get complicated. You could have negotiated that contract in any number of different ways. You may have different price lists for different target markets. You need to have a system, that's going to keep track of what was agreed upon. Then you need to make sure that it's applied to the new order.
Q: Produce a Quote
Finally, once all the pricing has been sorted out and approved, you've got to produce a quote.
Once you produce a quote, you're eventually going to need to get that quote signed and then get cash in the door.
We call this part "Quote To Cash" — or QTC — and the Salesforce CPQ application covers all of this. It's an application that covers the entire quoting process – everything from the time that somebody says, "I have a new opportunity" through collecting cash for that opportunity.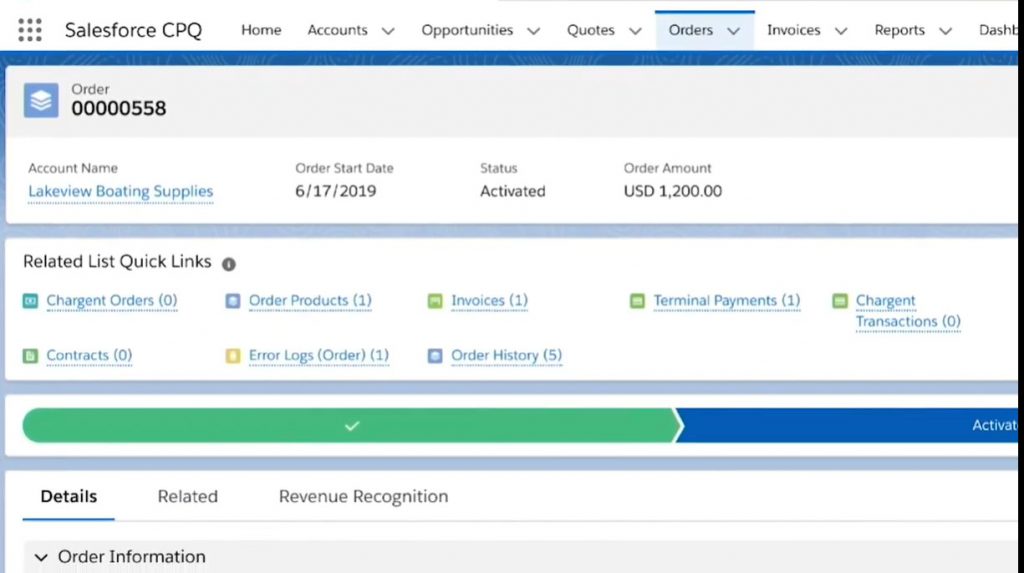 You can configure the order, quote the pricing, get a signed contract and eventually collect cash for it.
Configure, price, quote and contract is what we're talking about when we talk about Salesforce CPQ
Let's dive a bit deeper into what a CPQ solution might look like at your organization.
In Salesforce CPQ, you've got a quote object. Here, you can put up multiple quotes for a single opportunity.
Eventually your customer decides which quote fits their budget and other needs.
That quote is then associated with the opportunity
When that opportunity is set to "Closed Won" Now, the approved quote, which has had all the pricing details approved, is now converted into an order
Fulfilling the Customer's Order
The order is something that everyone in the company can refer to The order helps everyone understand exactly what was purchased and how much it was purchased for.
The Fulfillment Team now knows how much product to send.
The Operations Team what services need to be delivered.
In short, everyone has a highly organized understanding of how to serve your customer.
All of your teammates know what is expected of them as it is agreed to in the order
Collecting Payment through Salesforce Billing
Then – finally – once we've shipped out that order, we're going to need to collect money for it.
That's where the next application called Salesforce Billing gets involved. Salesforce Billing applies all the billing rules to the contract agreements. Then it reviews the order to finally determine how much and when your customer needs to pay you. It generates your invoices.
Once the invoice gets generated, your customers pay you and those payments are stored as transactions
All of this is what Salesforce CPQ and Salesforce Billing do to get your money back into your bank account for the goods and services that you've sold.
Streamline Your Salesforce CPQ and Billing Processes
Combining Salesforce CPQ and Billing with Chargent simplifies and brings clarity to your ordering and fulfillment process. Best of all, all of your transaction data is saved automatically into your Salesforce workflow, reducing repetitive data entry and errors that can happen between multiple systems. Learn more about Chargent and how it can help simplify complex business models with our 30-day free trial, or contact us!