Running a successful ecommerce business is no easy task. On top of the usual mix of sales and marketing, customer relations, and production duties, you need to pay extra attention to the technical aspects.
Things like software development/maintenance (dev-ops) and system administration can take up a lot of critical resources. They create formidable hurdles for midsize and enterprise companies looking to transition to the growing ecommerce market.
As the global leader in the CRM solutions business, Salesforce knows a thing or two about online commerce. In recent years they have beefed up their arsenal to include ecommerce solutions as well, all tied together under the umbrella of Salesforce Commerce Cloud.
Understanding the Role of the Commerce Cloud
Salesforce defines the Commerce Cloud as "a multi-tenant, cloud-based commerce platform that empowers brands to create intelligent, unified buying experiences across all channels — mobile, social, web, and store."
In simpler words, it is a collection or suite of apps and software services focusing on the eCommerce business. Just like the CRM solutions offered by Salesforce, the Commerce Cloud works on the Software as a Service (SaaS) model.
The idea behind it is quite simple – the software service will take over the technical burdens of running an eCommerce business. Firms that use the cloud will be able to scale their operations seamlessly, as well as focus more attention and resources towards the business side – marketing, sales, etc.
This is a very compelling premise, due to the steep technical demands of eCommerce. Systems and software need constant refinement and upgrades to stay relevant. With the Commerce Cloud, Salesforce will handle everything on that end, with continuous updates and the addition of new features.
A Quick History
The story of Salesforce Commerce Cloud is a story of acquisitions. In 2016, Salesforce spent $2.8 billion to acquire a company called Demandware. Founded in 2004, Demandware had grown quickly, becoming a global leader in cloud-based eCommerce services within a decade.
Demandware operated more in the B2C segments, particularly online retail – its famous clients included boasting of famous clients like Marks & Spencer and L'Oréal. Along with the acquisition, Salesforce announced that Demandware would become the Commerce Cloud.
Within a year, Salesforce Commerce Cloud was already handling the eCommerce needs of some of the biggest brands like Coca-Cola. In the 2017 holiday season, over 540 million online customers across the world shopped at brands powered by the Commerce Cloud.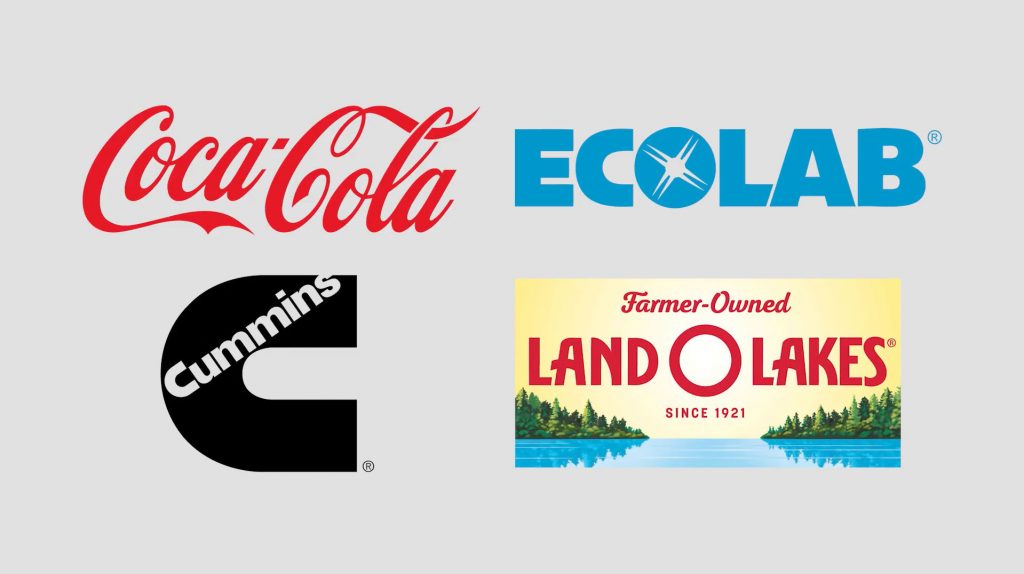 But Salesforce was not content with that – Demandware lacked vital B2B features like contract pricing and authorized buyer support. In 2018 Salesforce acquired CloudCraze to plug that gap. CloudCraze was a major Salesforce partner providing B2B eCommerce services.
While CloudCraze was built on the core Salesforce platform in 2009, Demandware was an external eCommerce platform. So, it took the Salesforce team several years to seamlessly merge everything onto the unified Commerce Cloud.
They accomplished this goal in June 2021, officially releasing the fully on-platform version of the Commerce Cloud, with both B2B and B2C features – or rather, the B2B2C Commerce Cloud, as the company press release called it.
Three Primary Applications
The Commerce Cloud offers businesses a full suite of eCommerce applications for handling customers/clients and vendors/suppliers. The June 2021 update added a slew of features, including data integrations, CDP for loyalty management, omnichannel inventory, social media integration, and a whole lot more.
But the highlight of the update was a trio of applications/updates that deal directly with sales, marketing, and supply chains:
B2B Lightning Commerce
B2C Commerce
Order Management
Let's now take a quick bird's-eye view of these three applications and their status in 2021.
B2B Lightning Commerce
While CloudCraze had a host of useful features, it was built in 2010 using "older" technology. While it still retains a lot of functions and features, the user interface or front-end was outdated and cumbersome.
Since 2013, Salesforce has been using the more modern Lightning framework. B2B Lightning Commerce brings the CloudCraze features to this newer, native framework. It is more modern and works better with the other services on the Salesforce cloud.
B2B Lightning has the added advantage of speed and simplicity – you can configure storefronts with just a few clicks. It is a solution designed to help businesses sell more effectively to other firms, using advanced personalization features.
Vendors/suppliers working in low-volume, high sales price segments are the target demographic of this application. If you are looking to build a B2B eCommerce site from scratch, Lightning Commerce is the ideal solution.
If you have an already working site that was built on an older Salesforce framework, you can still use CloudCraze. Dubbed "B2B Classic" – it is still available for customers who already have their sites built on the Classic architecture.
B2C Commerce
Just as B2B Lightning is the modern iteration of CloudCraze, B2C Commerce is the evolution of Demandware into a fully native Salesforce application. It puts a lot of emphasis on creating unified digital experiences.
Retail businesses can create storefronts that work across many platforms, with a special focus on Salesforce mobile payments and purchases. The application allows extensive personalization of catalogs, accounts, payment options, ordering processes, and more.
Advanced features like multi-language support, social media linking, SEO, localized shopping, custom marketing campaigns, innovative promotions, and more. If you are into online retail and consumer packaged goods (CPG), with high volumes and low sale prices, this application is aimed at your business.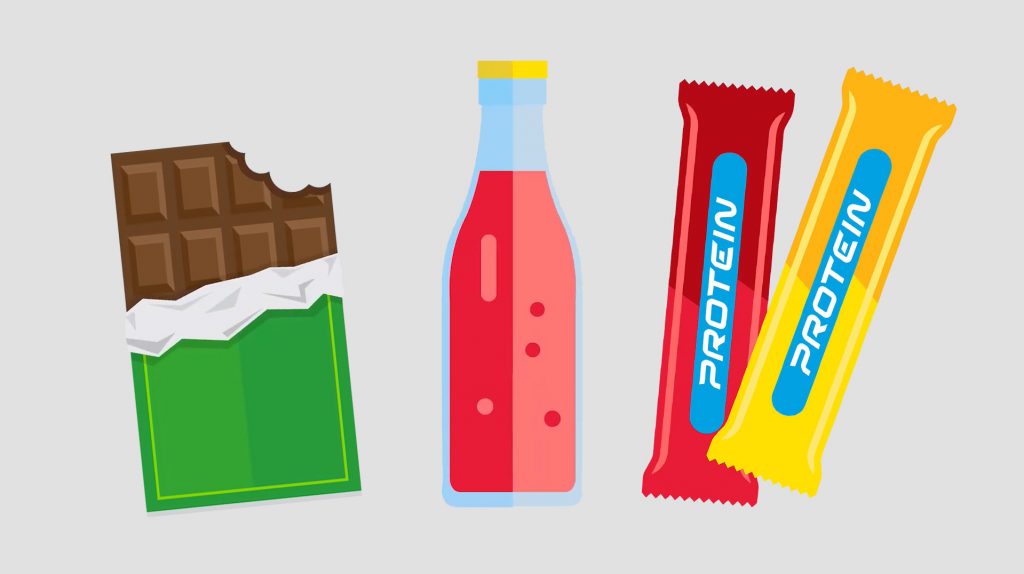 Order Management System
From providing payment options to processing orders, managing deliveries, returns, and cancellations, the eCommerce purchase journey has several stages. The new, Lightning-based order management system (OMS) is designed to provide maximum visibility from the start to the finish of a customer's order fulfillment journey.
The service is available for both users of the B2B and B2C Commerce cloud applications. Salesforce has also given an option to use the OMS as a standalone app if your storefront is based on an external platform like Magento.
With Commerce Cloud and OMS, firms can add features like self-service, easy returns, accurate status on product inventory availability, full transparency on order status, and provide an overall better online customer experience.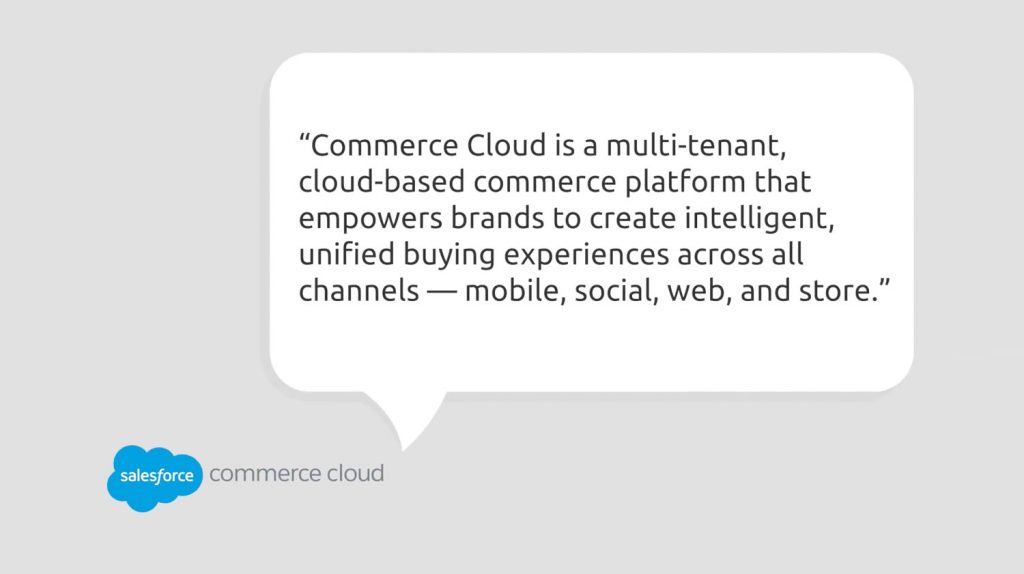 Chargent and Salesforce Commerce Cloud
Here at Chargent, we have fully integrated into the latest iteration of the Salesforce Commerce Cloud. If you want to go live on the Commerce platform with a quick payments setup, Chargent is there for you. Our Commerce Connector app is the first (and currently only) publicly available Salesforce payment processor for both B2B and B2C Commerce Cloud platforms, as well as Salesforce's Order Management System. Reach out to us today to learn how you can harness the Commerce Cloud and Connector to get your eCommerce business moving.