Salesforce for Nonprofits
For many nonprofits, making the move to a CRM system is a big commitment. The process of choosing a system, getting buy-in, designing the system to fit your operations, staff training, data migration, and executing a successful implementation is time-consuming and often challenging. However, once it's up and running, your team has a valuable tool in a system like Salesforce – the CRM of choice for many nonprofits.
Salesforce Nonprofit Cloud is a powerful toolset that gives nonprofit organizations a true 360-view of their supporters. In keeping with their ongoing commitment to helping those doing the most good, Salesforce offers 10 free subscriptions to qualifying nonprofits through the Power of Us Program.
But even with this generous subsidy, adopting a CRM system requires a significant investment of two of your most valuable resources – time and money.
Maximizing ROI on Your CRM
To complete the toolset and make the most of your investment, consider supplementing Salesforce with apps that help you become more effective and efficient in your operations. You can gain a more complete view of your donors, along with almost endless options for interacting with them and analyzing the information you collect. You can review email subscriptions, analyze success rates of different campaigns and programs, and if you have the right tools in place – leverage payment processing for nonprofits to help you capture and manage the payment preferences of your donors to reach them more effectively.
After all, you design your marketing campaigns to deliver compelling messages that engage potential donors, and you need to be sure your payment solutions give those donors the opportunity to take the next step. Chargent by AppFrontier helps you easily capture and access donor payment information directly in Salesforce.
Once you have the right tools and processes in place, capturing donations and payment data in Salesforce gives you an advantage in how you focus your fundraising efforts and identify trends that help improve your campaigns. Payment data in Salesforce equips you with your donors' payment preferences, helps you design your programs and campaigns, and empowers your team to maximize the return on your investment.
Better Understand Your Donors
So much of your fundraising efforts are spent on understanding your audience, and what influences your donors. That understanding must drive every aspect of the donor experience. If you run an outstanding campaign that attracts a wide range of prospective donors, you want to be sure that they have their preferred online payment options available to make a donation.
The nonprofit sector is influenced by consumer purchasing preferences, just like any other transaction. Consider these numbers from the most recent Global Trends in Giving Report:
55% of donors worldwide prefer to give online with a credit or debit card
51% are enrolled in a recurring giving program
45% have contributed to an online campaign benefitting an NPO
If you want to maximize these trends, you need to understand how and if they impact your target audience. Does your existing payment process serve your strongest supporters, and critically, can you answer these key questions?
Have we made the right payment options available at the right times and in the right locations?

Do we lose out on recurring donations because we don't have the correct management tools in place?

Are our donors more likely to make credit card payments, or contribute with cash, check, bank account, or other methods?

Do most of our donations come via our website, our call center, or other methods?

Can we segment our donor lists based on their payment preferences?

Do our donors use different payment options for different types of contributions?

Do certain payment methods correspond with larger contributions or better donor retention?
These are essential questions – and ones you can answer when you manage your payment processing and billing directly in Salesforce, and capture relevant data for each transaction.
Designing More Effective Programs
When you better understand donor payment preferences, you can design your fundraising campaigns and donation pages to be more effective. Often this means giving donors more options.
Outreach to donors will be more successful when you understand the kinds of programs, and the program delivery details – like payment types – that your strongest supporters respond to. Here are some examples of how understanding the payment preferences of your target audience can help you create programs that maximize results.
Recurring Giving
Research tells us that recurring giving is a smart strategy to build long-term donors and get better returns on your fundraising efforts. In fact, monthly donors have a retention rate of 90%, compared to 46% on average.
The average recurring donor will give 42% more in one year than those who give one-time gifts.
When you look at your giving data to identify potential recurring donors, those who contribute with cash or a check may be less likely candidates because of the level of manual effort involved, which relies on them taking action each month.
Donors who are comfortable with credit card transactions or ACH payments would be more likely candidates. This includes Millennial and Gen Z givers, digital natives who tend to be very socially engaged. While they may not be ready (yet) to make large contributions, they are highly interested in recurring giving – if you can capitalize on their attention.
With the right tools, you can set up monthly authorized payments directly in Salesforce – no reminder email, letter, or call required. Donations happen seamlessly, as your supporters expect. Recurring annual donations are also easier for donors if it's as simple as authorizing a payment based on information you already have securely stored in Salesforce.
Giving your donors the option to schedule automatic recurring payments on a monthly, quarterly, semi-annual, or annual basis can all be managed in Salesforce with Chargent. These highly customizable recurring payments are set up and documented directly in Salesforce, and can include a limited number of recurrences or a specified end date.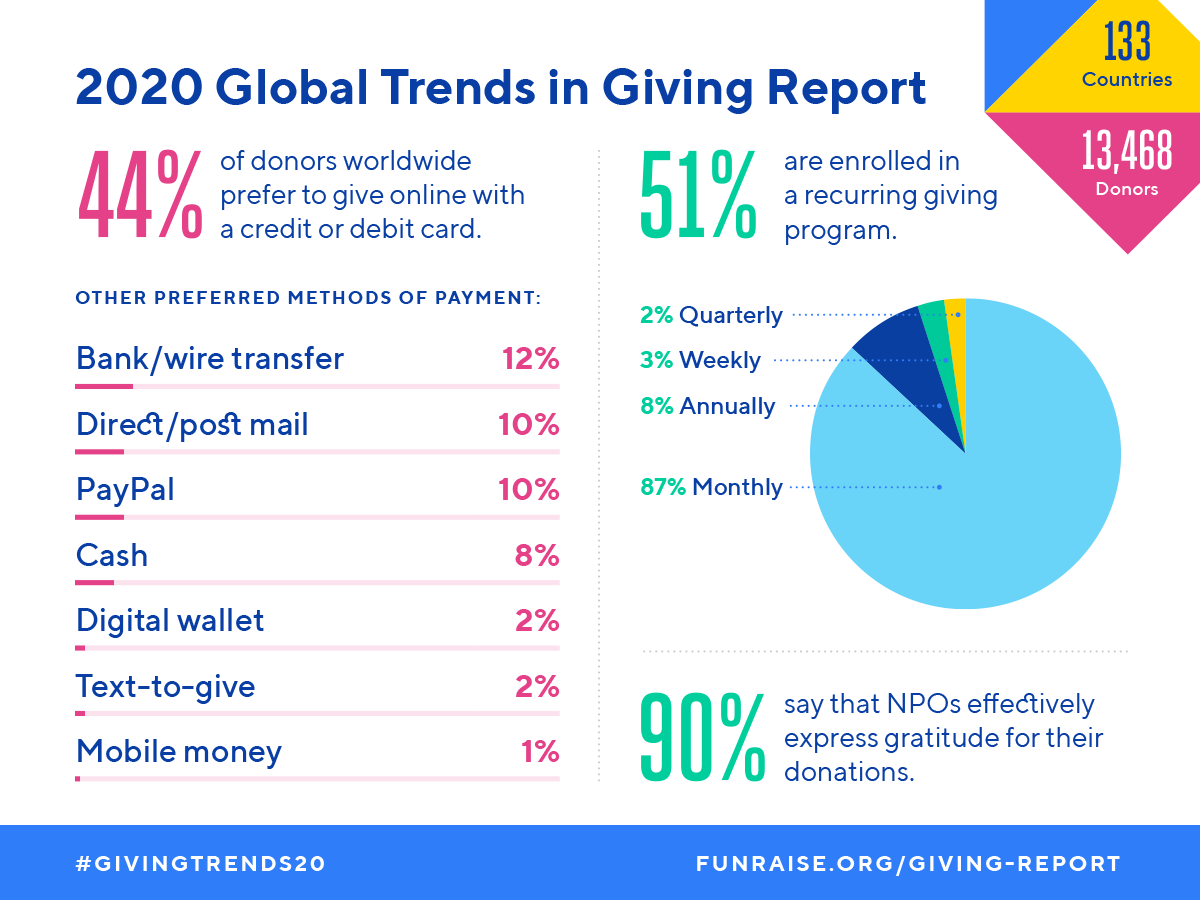 Targeted Campaigns
The 2021 M+R Benchmarks Study reported that, for the first time, a majority of nonprofit website traffic came from users browsing on a mobile device.
However, that same report found that email growth continues to outpace mobile. So if you have a segment of your donor list who consistently make donations in response to your email campaigns, you will want to continue to target them this way.
Including a "Donate Now" link in your email campaigns gives donors the option to make a donation with a single click of a button. The Chargent app makes it simple to capture this information directly in Salesforce, and your contacts have the option to not only make a contribution, but also to update their information securely online.
Empowering your Team
When your team has access to payment information on specific donors or can see the financial results of different campaigns or efforts, they are better equipped to succeed.
Without leaving Salesforce, the single source of truth for your donor data, your team can:
Accept payments and capture donor financial information
Review donation transactions as soon as they happen
Process donations using credit cards and ACH, including recurring payments
Instantly send reminder, payment confirmation, or donation requests via email
Keep your donor financial information secure with improved PCI compliance
Control access to payment functionality using Salesforce's robust user permissions
For example, a call center employee with visibility into past contributions can recommend to donors that they continue with that option, or ask them if they would like to become a sustaining supporter. Preauthorized payments can be captured in Salesforce with the click of a button.
Your accounting team can analyze payment data to understand the areas where you can minimize monthly fees or streamline payment processes. You may even identify payment options that you want to eliminate because they are underutilized or have high transaction rates, but aren't popular with your donors. The same can be said for your IT team who may have to manage different elements of your payment systems.
Marketing can also review online fundraising data to understand how donors react to certain campaigns and payment options. You'll be better equipped to identify trends so you can focus on what works and quickly eliminate what doesn't.
Choosing the Best Nonprofit Donation Processing Tool for the Job
Salesforce + Chargent: A Donation Platform for the Modern Nonprofit
Salesforce is the #1 CRM for nonprofits, delivering unparalleled control over your donor data. Accepting donations directly in Salesforce elevates online giving to make donations more convenient, secure, and cost-effective.
A True 360-View
The addition of Chargent to Salesforce means your team doesn't have to leave Salesforce, or use multiple systems to manage donations or schedule donation requests. This eliminates the need to duplicate data in a separate payment or accounting system, and gives you access to active and historical data in one centralized location.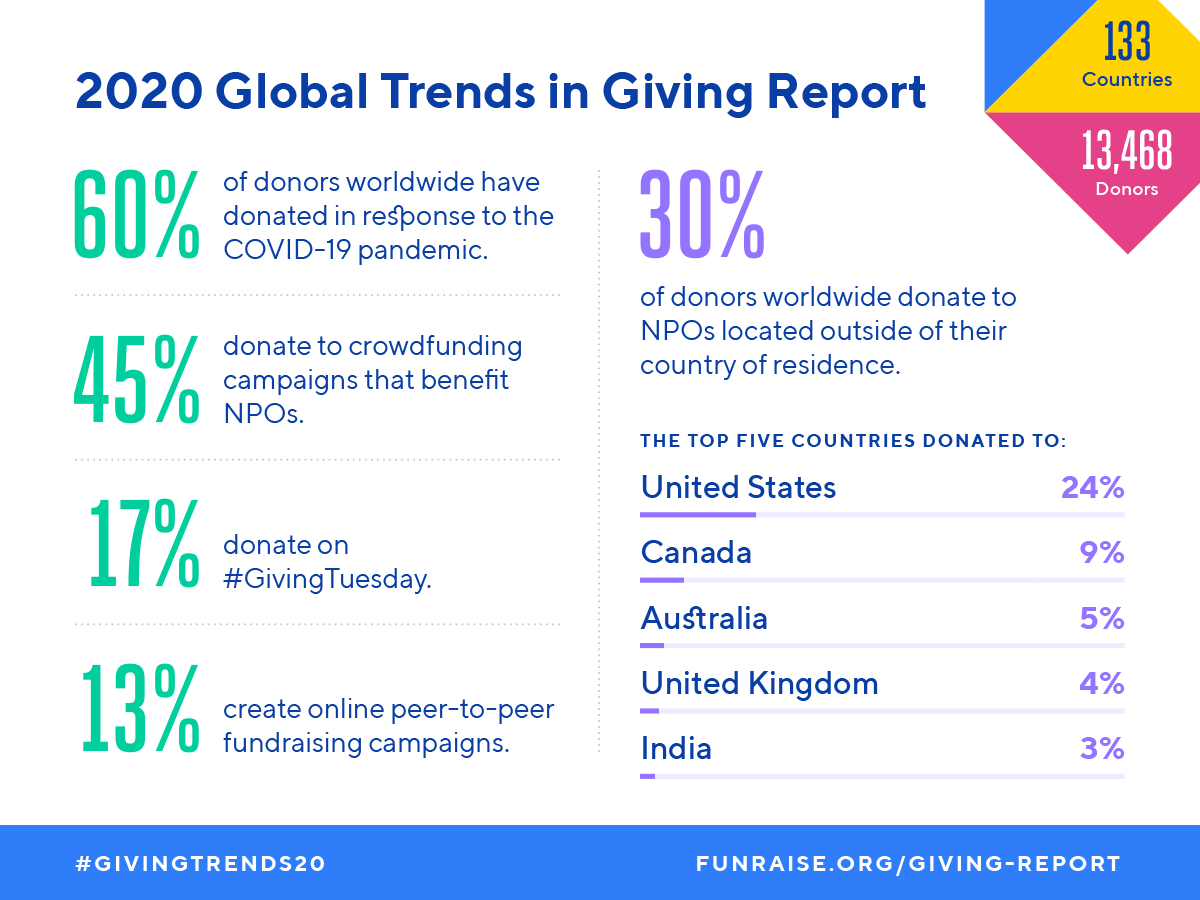 Capture Donations Quickly and Easily
To make it easy for your employees or volunteers, Chargent puts payment buttons directly in the Donation portion of Salesforce so donations can be captured with a simple click. You can offer your donors the option to pay with a credit card, debit card, or ACH, and securely save their payment preferences immediately in Salesforce. During fundraising drives, your team can immediately process contributions using Chargent buttons inside of Salesforce, providing instant feedback on whether a transaction was approved.
The Chargent app also lets you save multiple payment options in Salesforce for an individual donor, so you can maintain a record of their payment preferences for future donations. It is a fast and easy process that makes pledge drives and telemarketing efforts easier for your team and gives you up-to-the-minute access to your fundraising efforts.
Whether you use an email campaign, call center, or your website to solicit donations, you want to keep the process as simple as possible. Chargent lets you include secure Donate Now links in your email campaigns, so donors can give with just a click of a button. You can complete your suite of fundraising tools with our partner Form Assembly, and take advantage of its Chargent connector to build a donation form on your website, and immediately capture this data in Salesforce.
Minimize Transaction Costs
Chargent connects to 30+ payment gateways, so you can negotiate transaction rates for your merchant account that meet your needs and those of your donors. This can help you keep your transaction fees to a minimum while maintaining a very streamlined payment experience.
Donor Security
Keeping donor information secure is essential and your contributors expect it, especially when it comes to their financial information. Salesforce affords built-in security, and you want to be sure any other tools you use match that.
The Chargent app adds another layer of security, with PCI-compliant security tools including tokenization. Tokenization shares donor data using tokens instead of real information, which limits the vulnerability of your contacts' information. Chargent's Payment Console also creates a secure link between your preferred payment gateway and Salesforce, so you can feel secure about each transaction.
Self-Service Donor Tools
For digital natives, the ability to self-service is not a bonus, it's an expectation. With Chargent embedded in Salesforce, you can easily accomplish this, letting them update payment details in just a few clicks, with all information automatically saved in Salesforce. And with Salesforce Communities, you can build an even more full-featured donation portal, with billing updates, past donation records, and more.
Chargent makes it easy for your team to capture the donations that sustain your ongoing work, and for donors to support the causes that mean the most to them. With a single, comprehensive view, you can better manage your donor information, engage with supporters, and seamlessly accept online donations.
Learn more about how nonprofit organizations are using Chargent to make recurring donations simple, automated, and instantly connected to donor data in Salesforce.
Find out how the world's oldest marathon modernized their payments system with Salesforce and Chargent.
Read the guide and ready to get started? We'd love to talk further – get in touch today.