Although Salesforce's functions are typically straightforward, there are some tasks that can seem a bit confusing – like using Alternative Payment Methods (APM). If your business deals with payments like PayPal or even cryptocurrency, you'll need to know how to set up your Salesforce Billing to accept them.
What Are Alternative Payment Methods?
We're all familiar with the traditional methods of payment like cash, checks, debit/credit cards, and ACH bank drafts, but these options are no longer the only ways that consumers choose to pay for products and services.
Today, there are myriad ways to collect payments including gift cards, digital wallets, bartering, gold bullion, rare coins, pay-by-cell-phone-bill, and cryptocurrencies.
How do you know if a payment method is an APM? It's easy – if it isn't cash, card, or bank account, it's an alternative payment method.
The majority of these payment methods are used rather sparingly when compared to more traditional forms, but this may eventually change. As these APMs continue to increase in popularity, businesses will need to evaluate their capabilities for receiving different forms of money, and ensure that they have the right systems in place.
What Are Digital Wallets?
Digital wallets are rapidly becoming one of the most preferred forms of payment. In general, a digital wallet is a financial account that allows users to store funds, complete transactions, and record their transactional history. Most of them can be accessed through a computer or mobile device. These wallets protect user information and grant the opportunity to send payments immediately, without using cash.
There are many digital wallets on the market today including Zelle, Skrill, Venmo, and PayPal Express. Let's discuss these in a bit more detail:
PayPal Express: PayPal Express is a checkout system that allows merchants to easily take online payments from their customers. Buyers can log directly into their PayPal accounts to pay for online transactions through debit cards, credit cards, bank withdrawals, or from funds held in their PayPal balance.
Venmo: You may not be familiar with Venmo, but it is a highly popular solution among younger generations. Venmo is a digital wallet that allows users to make payments to others. Additionally, it allows them to share and split bills – such as restaurant bills, cab fare, and more.
Skrill: Skrill is an internet payment processor that makes it possible for individuals to transfer money online. Although it provides many payment options, it is most commonly used for low-cost international money transfers and other global payments.
Zelle: Zelle makes it easy for individuals to make bank transfers from one U.S. bank to another. Instead of requiring account numbers and routing numbers, Zelle's users only need to know the recipient's email address or mobile phone number to send money instantly.
Why should your business care about digital wallets? Well, because your customers do! Businesses and customers both enjoy the benefits of digital wallets – they are highly convenient and they reduce friction in the payment process. In addition, many of your customers may have funds stored in wallets such as Venmo and PayPal — funds they can use to pay you! As a result, the adoption of digital wallets continues to increase, especially in e-commerce, customer communities, and invoice payments.
If your customers are comfortable and familiar with digital wallets or other alternative methods, you should have the right system in place to accept, process, and record their payment. Chargent makes it easy to create a flexible payment system by allowing you to connect Salesforce to Paypal Payflow Pro, Stripe, and dozens of other payment gateways.
How to Use Alternative Payment Methods With Salesforce Billing
It might seem impossible to accept alternative payment methods through Salesforce, but we've got a hack. To accomplish this, use the same process as when recording an analog payment.
Record your payment by creating Salesforce Billing Payment and Payment Allocation Records. These records will automatically tie the payment back to your invoices in Salesforce Billing – no matter which type of payment was received.
If you're using a digital wallet or alternative payment system that has reporting functionality, you can download the report and use something similar to the Salesforce Billing lockbox function to automate the process.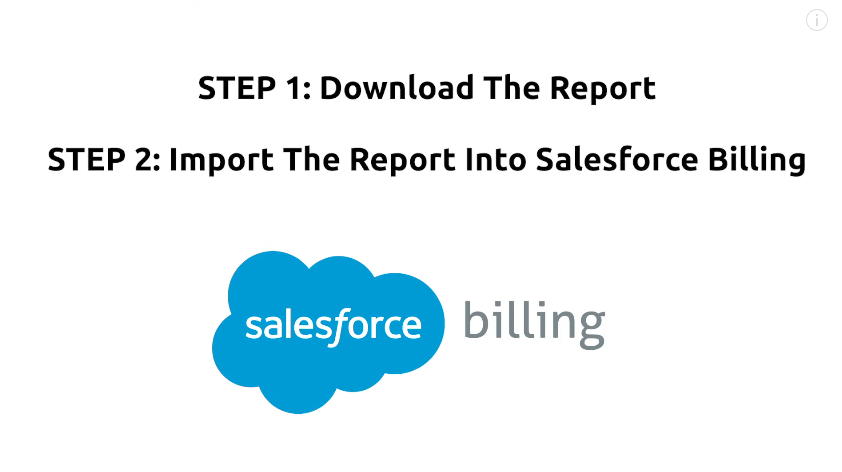 Flexible Payments Mean More Payments
Ultimately, your business should accept the forms of payment that customers are prepared to use. If you have customers who prefer to pay in cryptocurrency as opposed to ACH payments – there should be a process in place to collect those payments. In the case that you don't accept the form of payment the customer prefers, there is potential that you could lose the entire sale.
Here at Chargent, we are payment method agnostic and committed to providing the tools and resources you need to make Salesforce payments easier than ever. From recurring payments to automated collections, we make payments simple and convenient for both your organization and your customers. Don't just take our word for it, sign up for a free 30-day trial of Chargent and check out the benefits for yourself.