When you're using one of the QuickBooks applications for accounting and you're using Salesforce for order management and opportunity management, then you'll likely want to connect the two so that your bookkeeping can accurately reflect what you've sold to your customers.
Why should you integrate Salesforce and QuickBooks?
In the first place, it's to save your bookkeeper time for having to do the double entry of customer information that already exists inside of your Salesforce accounts, and then manually typing that into QuickBooks. This integration will improve your bookkeeping, minimize human errors, enable you to recognize your revenue more quickly and help you more closely track your cash flow.
Before you begin, you should know that there are several ways that you can integrate QuickBooks to Salesforce, and each of them are suited to a couple of things.
One thing to decide is: which specific QuickBooks application will you be using?
There's QuickBooks Online, QuickBooks Desktop, and QuickBooks Enterprise.
And each of these have a different integration strategy, as well as different tools for Salesforce QuickBooks integration that are available to you.
Plan Carefully
You're also going to want a detailed plan before you get started. You don't want to just jump in connecting your systems and hope it's all going to work out. This is your accounting system. This is the lifeblood of your business.
If this goes wrong, it's difficult to stay in business.
Because of that it's very important to make sure you get all this right.
Please don't attempt this in an ad hoc manner.
You want to spend time to think through the details and consult experts on how to do these things. But with that said, we can help you understand approximately what the process looks like.
Here's what you'll need to get started:
Salesforce administrator access
QuickBooks administrator level access
Know what information you want to bring from Salesforce and put into what area of QuickBooks, and vice versa
Procure an integration software that supports your data integration needs
Once you have all that, here are the steps:
Step 1: Identify versions
Identify which version of QuickBooks and which edition of Salesforce you have.
Step 2: Salesforce AppExchange
Go onto the Salesforce AppExchange and look for the applications that support your version of Salesforce and your version of QuickBooks.
Step 3: Choose the right software for your use case
Choose the software that best fits your needs and your budget.
We have had many customers have good luck with the DBSync product. There are a number of partners that integrate QuickBooks and Salesforce listed on the AppExchange.
When you speak with these partners, talk with them about your specific use case. For instance, you might say something like: "I want my opportunities to be synchronized with my sales orders."
You want to be able to be very specific when you talk to them to make sure that you buy the right software that fits your needs.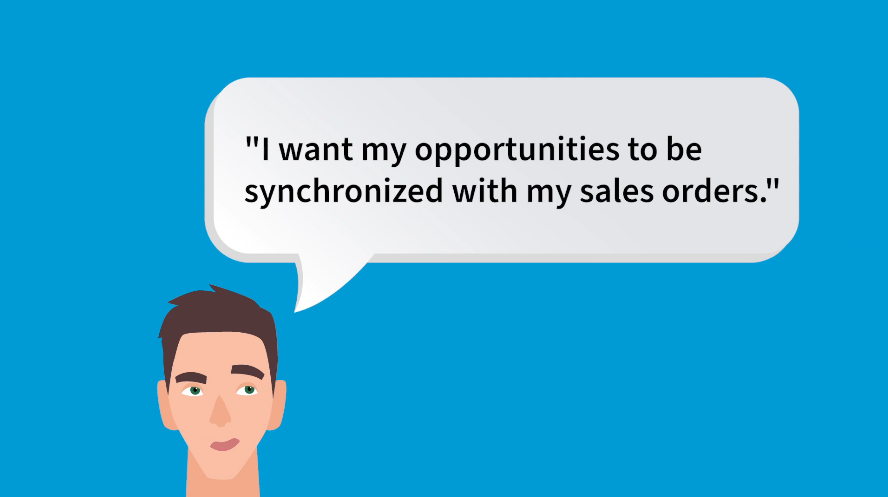 Step 4: Talk with decision makers
Now you're going to need to work through your organization's buying process.
This means that you're going to get a decision maker from your organization to negotiate the deal with your partner of choice.
As well as organize the budget at your organization to purchase the product and any related implementation services.
Step 5: Carefully implement the integration
Now comes the implementation, which can take a couple primary forms: you could hire a Salesforce consultant or you could do a self-implementation.
We recommend hiring an expert on the integration software, as well as having an accountant and a Salesforce specialist on the project.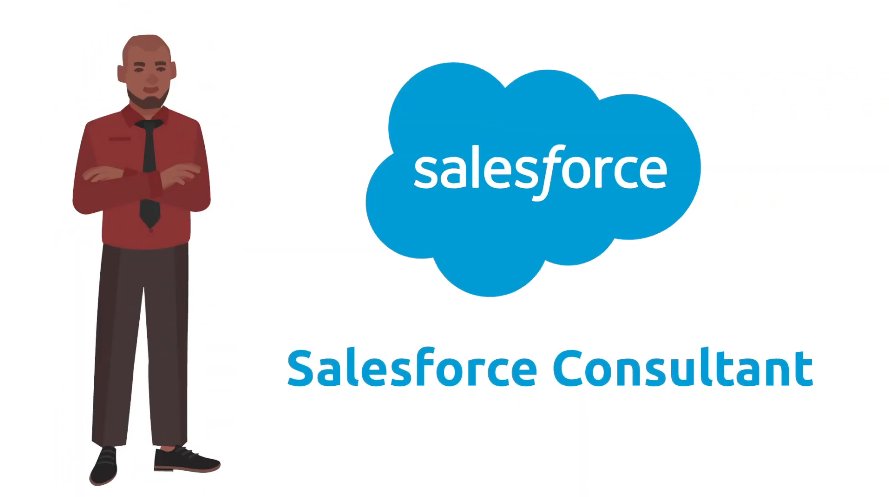 Step 6: Training your team
You're going to need to train everyone on your team, both your Salesforce users and your QuickBooks users. Be sure to train them on both the process and the tools.
While doing your training, there are three important areas to train on.
First: What is the new updated process?
Second: What does the updated system look like?
Third: What does your team need to know to be successful?
Step 7: Monitor the system
Now that you're using the system each day, you will need to monitor the usage and to ensure everything is going well. Enterprise software integrations are rarely set it and forget it.
However after some months, you will have gained the confidence that all is well and your monitoring can be reduced, however, it should never be reduced to zero monitoring.
Simplify Your Billing Process!
Integrating QuickBooks with Salesforce helps your bookkeeping accurately reflect what you've sold to your customers. Careful planning and integration can improve your cash flow and simplify your billing process. Keep all of your payment and customer data in one system by adding Chargent for payment processing in Salesforce. Contact us to discuss your business needs and how we can help, or download our free 30-day trial and experience the benefits of Chargent yourself!