In this video we will show you how to limit visibility to Chargent Anywhere so only your accounting team has access to it, using Salesforce's Dynamic Lighting Page functionality and filter conditions.
In this video we will show you how to limit visibility to Chargent Anywhere so only your Accounting Team has access to it.
Before you continue, make sure you have Chargent Anywhere configured on the desired object.
Companies often want their accounting team to bill clients and collect payments. So they will want to prevent other departments from using Chargent Anywhere and running a transaction.
Remember, Chargent Anywhere can be configured to work with any Standard or Custom Object in Salesforce. For this example, the Chargent Anywhere component will be on the Opportunity Object and configured to take advantage of Dynamic Lightning Page functionality using filter conditions.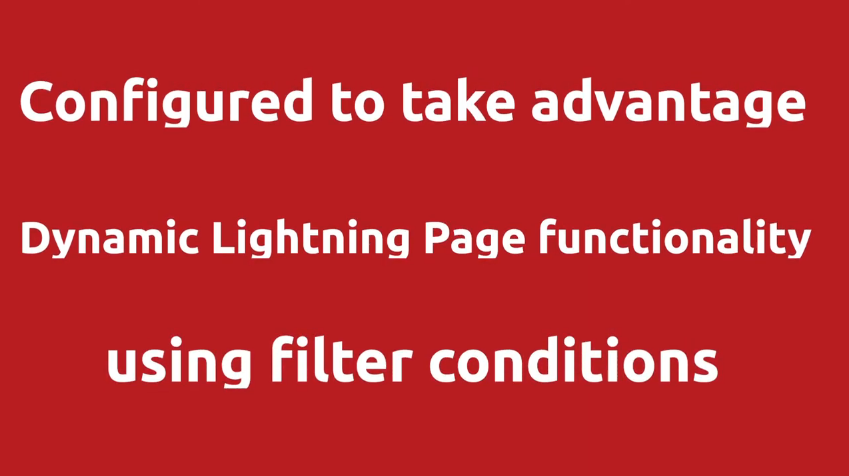 Let's get started.
First, navigate to an Opportunity record. From there, click on the setup gear and select Edit Page. This will open the Lightning App Builder.
On the Lightning page presented, Select Chargent Anywhere to access configuration settings for the component.
On the bottom you will find the Component Visibility properties, Select Add Filter.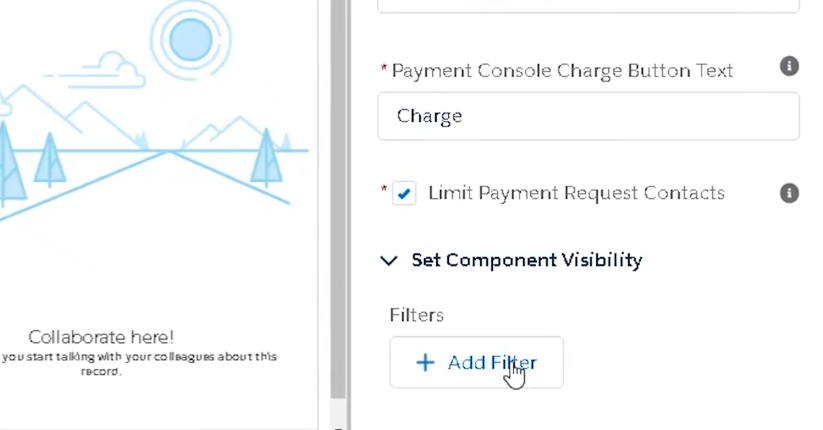 You will notice three options under Filter Type, Select the Advanced option. Under Field, select User Profile Name. For the operator we want to select Equals and for Value we will type "Accounting". Click on Done to apply the filter.
Notice that the Chargent Anywhere component has an orange icon added to it. The icon represents that one or more filters have been applied to the component.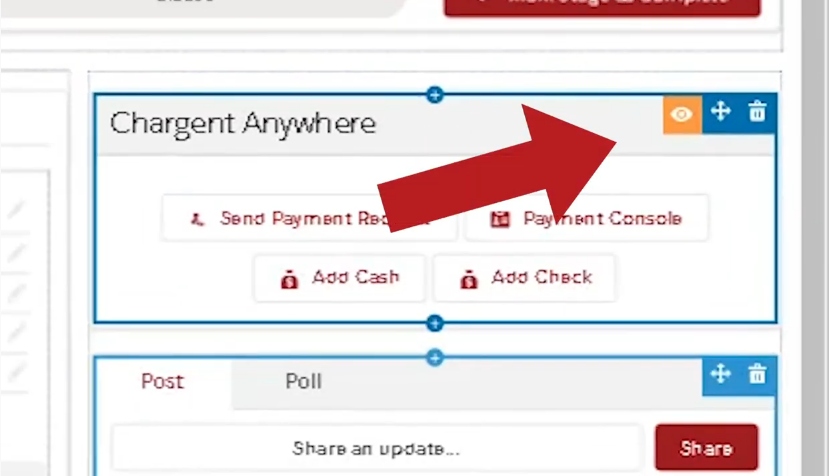 Let's Click Save on the lightning page to complete setup. Now only the Salesforce Users with the Accounting Profile will be able to view the Chargent Anywhere Lightning Component.
Remember, there are multiple ways to control Chargent Anywhere's visibility but you should discuss internally to find what works best for your company.
To learn more, please check out these resources.
Chargent Anywhere Documentation
Dynamic Lightning Pages