Chargent Achieves High Performer
In G2 Crowd's Spring 2018 Payment Gateway Grid Report
Chicago – April 9, 2018 – G2 Crowd, the world's leading business solutions review website, released its Spring 2018 report on Payment Gateway Software. Chargent achieved High Performer based on the responses of real users for each of the Grid report related questions featured in the G2 Crowd review form.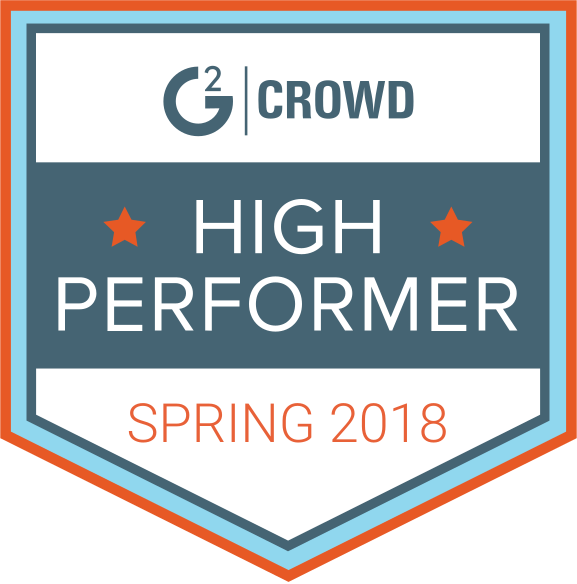 "G2 Crowd provides a trusted third party voice outside of the Salesforce ecosystem and AppExchange," said David Hecht, Co-founder, AppFrontier. "We are thrilled that our customers have recognized Chargent with so many positive reviews for our 30+ payment gateway integrations into Salesforce, enabling payments as part of the 360 degree view of their customers that Salesforce provides."
Chargent achieved High Performer on the Spring 2018 Payment Gateway Grid Report by receiving positive reviews, from verified users compared to similar products in the Payment Gateway category. For inclusion in the report a product must have received ten or more reviews.
"Rankings on G2 Crowd reports are based on data provided to us by real users," said Michael Fauscette, chief research officer, G2 Crowd. "We are excited to share the achievements of the products ranked on our site because they represent the voice of the user and offer terrific insights to potential buyers around the world."
About Chargent
Chargent Payments for Salesforce is a leading payment solution on Salesforce AppExchange for credit card, direct debit and recurring billing. Chargent puts you in control of your payments, managing everything 100% on the Salesforce platform. Capture revenue faster, eliminate duplicate data entry, and improve the order or invoicing process by adding payments. Chargent includes direct connections to 30+ payment gateways, and has been trusted by millions of users since 2008. Its parent company AppFrontier is headquartered in San Francisco.
About G2 Crowd
G2 Crowd, the world's leading business solution review platform, leverages more than 390,000 user reviews to drive better purchasing decisions. Business professionals, buyers, investors, and analysts use the site to compare and select the best software and services based on peer reviews and synthesized social data. Every month, more than one million people visit G2 Crowd's site to gain unique insights. Co-founded by the founder and former executives of SaaS leaders like BigMachines (acquired by Oracle) and SteelBrick (acquired by Salesforce) and backed by more than $45 million in capital, G2 Crowd aims to bring authenticity and transparency to the business marketplace. For more information, go to G2Crowd.com.