Simplify Salesforce CPQ Payments
Moving from Manual Process to Automation

Chargent helped Ideal Image simplify operations inside of Salesforce CPQ, and became part of a new, more efficient IT stack. Crissy Delaney, Director of IT Transformation for Ideal Image, walks through the details on how Ideal Image is taking the medical spa business to new levels.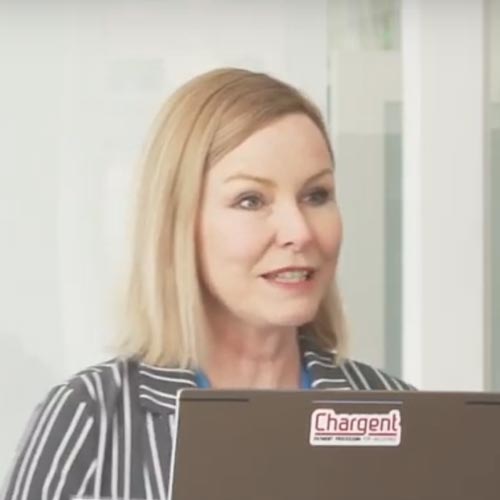 Crissy Delaney
Director of IT Transformation
Ideal Image
Disconnected Locations and a Legacy System
Ideal Image is the leading provider in non-invasive cosmetic procedures, including laser hair removal, Botox, CoolSculpting, and more. All services are led by medically trained providers, bringing a strong differentiator and level of qualification for their procedures.
Ideal Image has over 1,200 users in Salesforce over 135 locations, with corporate centers and franchise centers in the U.S. and in Canada.
Sixty-seven different business entities had their own bank accounts doing their processing with PayPal. Using manual processes, Ideal Image had about 10,000 guests on a monthly billing cycle using PayPal in their billing frequency. Because it was a batch nightly job, they would miss opportunities to capture some of those sales and payments. This also caused confusion and irritation from their disconnected locations.
Making Payments Simple in Salesforce CPQ: a Success Story from Ideal Image
Migrating to the Next Generation
Phase 1 involved the move from Ideal Image's legacy system, Ideal Office, to their Salesforce platform, Ideal Office Next Generation. Phase 1 was built on Service Cloud. The call center used:
Pardot for email marketing
Olark
SMS-Magic
ShoreTel so call center reps could quickly answer phone calls using the click-to-call and screen pops
Informatica for data migration
Phase 2 replaced Ideal Office completely. They added:
Calendaring features with Calendar Anything
Quoting tool using CPQ, with e-signature from DocuSign
Document generation from Drawloop
Chargent for payment processing
Chargent has been a really strong partner for us … Happily, we can say that working with the Chargent team and their thought leadership, we had no impact to the business, no interruption for the guests, or for our centers.
Easy Salesforce Implementation with Chargent
No interruption or impact to business or customers during the migration process
No need to change any payment processors
Recurring billing helps collect payment much faster
Payment Request sends automated emails that alert guests before their credit card on file expires. This allows them to update their credit card before their next payment.
Call centers can also alert customers to expired cards prior to their next appointment.