Chargent for Salesforce Billing
Why the Experts Choose Chargent
The Challenge
Salesforce consulting partners bring deep expertise to each project – so when they are engaged to scope, design, and implement a Salesforce Billing project, part of their role is advising their client on best-in-class solutions from the Salesforce Partner ecosystem. Organizations looking to streamline their finance operations, like 91% of all Salesforce customers, rely on a robust ecosystem of partner apps and experts to help them get it right.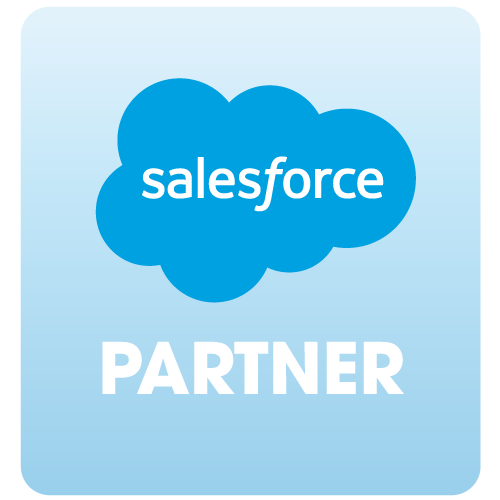 For one consulting partner leading many Salesforce CPQ and Billing implementations each year, it became clear that there was a recurring gap in the quote-to-cash process – the need to quickly and easily accept digital payments. Offering their clients a path forward meant identifying a workable solution.
At first glance, options for connecting digital payments seemed daunting. Their clients could select a new payment gateway from a limited number of integrations offered out of the box by Salesforce Billing, which meant revisiting negotiated rates and navigating the underwriting process – again. Or, they could take on the time-consuming task of developing a custom integration with their existing payment gateway, adding expensive development work and ongoing maintenance to the scope of the project.
The Solution
Tapping into their knowledge of the Salesforce Partner ecosystem, our implementation partner recognized that Chargent for Salesforce Billing provided a simple solution to these challenges.
Chargent for Salesforce Billing extends the functionality of Salesforce Billing and CPQ to accept credit card, debit card, and ACH payments directly from Salesforce Billing invoices, fully automating the quote-to-cash process.
Focused solely on Salesforce payments, Chargent supports more than 30 payment gateway integrations. Customers can retain their preferred payment gateway, easily connecting to Salesforce Billing to start taking payments in just minutes. And because Chargent maintains these integrations on an ongoing basis, no development work is ever required.
Our clients want to save time and money on their Salesforce Billing implementations. We refer them to Chargent to help them take digital payments without renegotiating their payment gateway agreements. It just keeps working – once they're connected, they don't have to think about it again.
The Results
For our customers, the bottom line on Chargent for Salesforce Billing is ultimately their bottom line. Connecting flexible payments to Salesforce Billing and CPQ delivers measurable results like reduced DSO, increased visibility, and improved tracking of payments.
Recommending Chargent helps our partner deliver a win for the finance team. Not only do they collect cash faster and establish a predictable revenue stream, but their internal teams appreciate being able to take digital payments directly in the Salesforce Billing interfaces they are already using – without further training.
In addition, Chargent for Salesforce Billing offers a better experience for the end consumer. With more digital options to pay, and user-friendly interfaces that match their expectations for online experiences, they are more likely to complete the payment process, faster.
Chargent for Salesforce Billing helps consulting partners get billing systems online faster, by eliminating time-consuming integration work, and the change management and financial application process involved in switching payment gateways.
Looking Ahead
Chargent for Salesforce Billing offers unlimited extensibility, and forward-thinking organizations often expand their use case to take advantage of other features that make Chargent the leader in Salesforce payments.
We help customers tackle payments challenges like recurring billing, phone payments, and in-person payments – right in Salesforce. And our Automated Collections application brings powerful automation and analytics to the collections process, so they can retain greater control over their cash flow.
For one customer, a leader in the social media space, choosing Chargent was an easy decision. They initially selected Chargent as a straightforward solution to connect their payment gateway to Salesforce Billing, as advised by their consulting partner. When presented with a full range of capabilities, they opted to use Chargent's Payment Request feature to take customer payments. It was simpler and more flexible for their team and provided a better experience for the end consumer.
A simple solution that keeps working seamlessly for their clients – with the flexibility to expand as their business needs evolve. That's why so many of our implementation partners recommend Chargent for Salesforce Billing to new customers and new projects.