Chargent for Salesforce Commerce Cloud
Gap Inc.'s Nimble Response to Ecommerce Challenges Powered by Salesforce Commerce Cloud and Chargent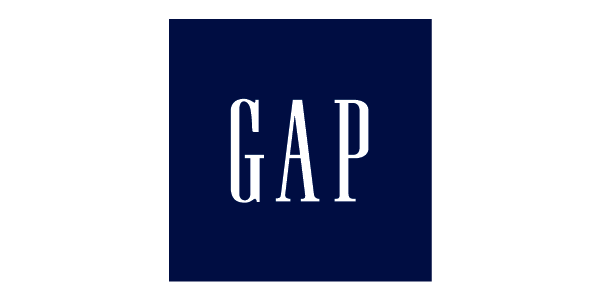 Gap Inc., a large specialty apparel company, offers clothing, accessories, and more across globally recognized brands including Gap, Old Navy, Banana Republic, and Athleta. Creating an exceptional omni-channel customer experience is a top priority – one that is powered by technology, but focused on people.
The Challenge
Rewriting the Rules of Retail
In 2020, the COVID-19 crisis brought rapid change to the retail landscape, and Gap Inc. responded by identifying new ways to serve their customers – including meeting demand from other companies who wanted to supply employees with their high-quality non-medical grade masks. They needed to quickly scale and support operations for commercial buyers. Accepting frictionless payments was a key piece of that puzzle.
The Solution
Simple, Secure B2B Payments at Scale
Gap Inc. came to Chargent with a number of criteria for taking payments. At the top of their list: a turnkey solution that integrated seamlessly with Salesforce Commerce Cloud B2B Commerce, and could be up and running in a very tight timeframe. Maintaining a longstanding relationship with their payment gateway provider was key, and they did not want to jeopardize their project timeline by going through underwriting again.
The Results
Millions in Sales, Stronger Customer Relationships
While the project began in response to a global emergency, Gap has since sold over $225 million worth of face masks and attracted more than one million new customers.
These results reflect the strength of our online business and our commitment to meeting the shopping preferences of our customers through our leading omni platform.
With Chargent for Commerce Cloud, Gap Inc. was able to connect their preferred payment gateway directly to Salesforce Commerce Cloud and start collecting revenue. What's more, with critical payment data captured in Salesforce, where their customer data already lives, they can tap into essential information to better target and serve their customers.
Learn more about how Gap Inc. is tapping the power of personalization – read the full Salesforce case study here.