Accepting payments isn't always as straightforward as it seems. Salesforce CPQ Billing users are fortunate to access one of the most powerful billing platforms on the market, but they may still face limitations when applying it to certain payment situations.
How do you handle subscription payments? How do you connect to your payment gateway? Are you set up to accept Point of Sale (POS) transactions?
In these events, Salesforce Billing may not be enough. That's why we built the Chargent Gateways Connector – to enrich Salesforce and make your payments easier, safer, and more flexible.
Best of all, the Chargent Gateways Connector is easy to set up and simple to use. In this post, we'll explain exactly why the Chargent and Salesforce Billing combination is right for your business, and walk you through the simple steps of setting up your payment solution.
Chargent + Salesforce Billing = A Winning Combination
Salesforce users often ask the same question, "If Chargent is a billing application, doesn't that make them a competitor to Salesforce Billing?" The answer is no.
Chargent provides stand-alone payment integrations from anywhere in Salesforce, but also works in conjunction with the Salesforce Billing product, via an optional connector.
In fact, we've worked closely with the Salesforce product team to build our Gateways Connector as a complementary product; one that expands the capabilities of Salesforce CPQ Billing. Chargent fills in Salesforce's payment functionality gaps and provides you with more options and more automation, so you can collect more payments.
What is Salesforce Billing?
Salesforce CPQ (Configure, Price, and Quote) Billing allows businesses to simplify and automate their quoting, invoicing, and billing activities. On its own, Salesforce CPQ supports numerous tasks, including:
Guided Selling: Enables sales reps to type in an answer about the set of products they are looking for while adding items to a quote. Salesforce CPQ provides a list of products that matches their responses, making the invoicing process fast and simple.
Product Configurator: Sales agents can create and edit quotes, setting various parameters like quantities and discounts. Furthermore, the solution allows them to quickly configure product and service bundles.
Pricing and Quote Management: Salesforce Billing enables businesses to make accurate quotes with various custom components. Additionally, it provides advanced pricing options like volume discounts, partner pricing selections, and pre-negotiated contract pricing.
Orders and Renewals: Salesforce Billing users can automate renewals by relying on the software to automatically generate continuation opportunities and new quotes. This way, businesses can ensure that their customers are notified about upcoming renewals without needing to send out manual reminders.
Invoicing: When you add Salesforce Billing to CPQ, users can manage numerous billing processes, including invoice generation. Organizations can create custom invoices that include details such as the total amount due, the balance, due date, payment status, and more.
Salesforce CPQ Billing provides a suitable solution for many businesses that process payments, but its capabilities can fall short for organizations with special business models or unique payment situations. In these circumstances, the Chargent Gateway Connector makes all the difference.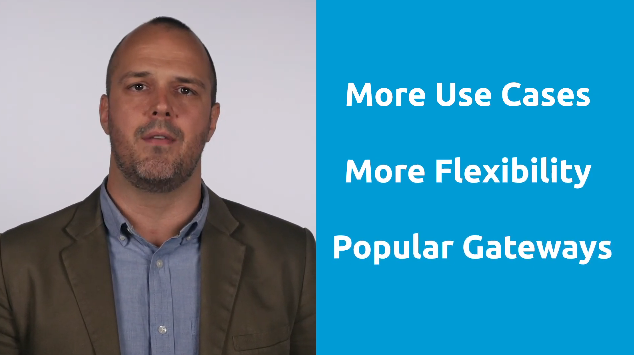 How Does Chargent Help?
Chargent's Gateway Connector enables users to maximize their Salesforce functionality, so they can easily accept card payments and process ACH transactions. Salesforce Billing provides all the invoicing capabilities you need, and at Chargent, we focus on what we do best: payment processing.
You can use the Chargent Gateways Connector to add the following functionality to Salesforce:
Subscription Payments: Manage all your billing and subscriptions inside of Salesforce with Chargent. Chargent gives you the ability to set up one-time, daily, biweekly, weekly, monthly, bimonthly, quarterly, annual, or biennial billing cycles; making recurring payments effortless for both your business and customers.
Retail Point of Sale (POS) Transactions: The Chargent Terminal is a smart terminal that connects retail payments to Salesforce. By implementing Chargent in your sales process, you can accept in-person credit card or smartphone payments via mPOS as part of any Salesforce workflow.
Payment Integration: Chargent Payment Processing for Salesforce includes pre-built integrations with over 30 payment gateways. Instantly connect with the most popular processors including Stripe, Cybersource, Vantiv, Authorize.Net, and more.
With the addition of Chargent's Gateways Connector, Salesforce users can accommodate more use-cases, offer more flexibility, and leverage a large list of the world's most popular gateways.
Any Payment, Anywhere
Installing Chargent's Gateways Connector is simple enough for any Salesforce admin to complete. Within minutes, you'll be taking payments directly from the Salesforce Billing pages that you and your team are already working in.
Users can set up Chargent in a few clicks, so there is no need for hiring a costly developer to install it, and no costly re-training required to get your team up to speed.
When you pair Salesforce and Chargent, you can feel confident in knowing that you are using the industry's most sophisticated and robust billing and payment solution combination. By implementing the Chargent Gateway Connector for Salesforce payment processing, you can maximize your ability to collect money, no matter what your business model or how complex your payment process.
Are you wondering if Chargent is the right payment solution for your business? The answer is yes, but you don't have to take our word for it –register for a free 30-day trial of Chargent and find out for yourself!