Chargent Automated Collections
Automating their accounts receivable process helped Digilearning collect more revenue and reduce spend on third-party collections.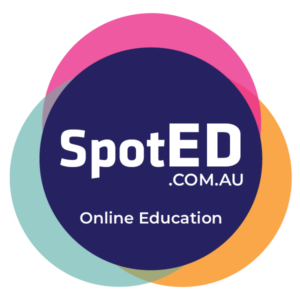 Digilearning runs the online learning platforms SpotED and Future Courses, and since 2018 has provided educational opportunities to an underserved population, with digital courses designed to provide meaningful career credentials outside of traditional education pathways.
The Challenge
Identifying an Effective Debt Recovery System
Outsourcing debt collections to a third-party agency comes with a certain amount of risk. In addition to costly fees, the collections industry as a whole reports a success rate of less than 50%. What's more, even the most skilled collections agency doesn't know your business or your customers like you do. Increasingly, organizations are looking to bring their collections process in-house and turning to automated technology to make that a reality.
For Digilearning Australia, managing outstanding payments was not only a matter of collecting revenue, but essential to fulfilling their mission. Digilearning offers students a wide range of flexible payment options, including lump sum payments, weekly and monthly payments, and Buy-Now-Pay-Later (BNPL) options. However, students must complete any payment plans, in addition to their coursework, before receiving their certificate of attainment. Relying on third-party collections agencies to handle these complexities was expensive for everyone involved – and critically, proved to be a barrier to their goal of helping students jumpstart their careers.
The Solution
Automated Collections, Seamless Integration
Digilearning's CFO, an experienced technical leader, recognized that these collections challenges could be addressed with the right toolset, and began a search for an automated solution that could handle significant collections volume, while seamlessly integrating their accounting and CRM systems. Chargent quickly emerged as a clear leader, bringing payment processing, automated collections, and customer data together in one powerful application on the Salesforce platform.
Consolidating their payments system and collections process in Salesforce with Chargent offered a straightforward answer to Digilearning's core requirements. Course consultants can take payment over the phone during advisory sessions, and set up payment plans that accommodate their students' diverse needs. All payment data is captured in Salesforce, where their customer data already lives.
Leveraging advanced automation tools was also a key priority. Chargent Automated Collections made it simple to streamline Digilearning's collections efforts, including an initial migration of past-due accounts into their automated collections process. Customized, automated messaging helps them accommodate a wide range of payment options – and better reach their students.
Digilearning realized 5x ROI on Automated Collections in the first year.
The Results
Bringing Collections In-House
Implementing Chargent Automated Collections, Digilearning was able to bring their collections efforts in-house, ending their reliance on third-party collections agencies. Moving away from a one-size-fits-all approach to payment collections, they have reduced the need for outside systems, eliminated manual work, and created a more efficient and effective collections process that works for their customers and their bottom line.
They now have the true flexibility of offering BNPL programs to their customers, without worrying about percentages or minimum fees generally required by third-party collections agencies. Digilearning can be very nimble both with their customers and with their different collections flows and communications, in a way that would be difficult for an outsourced third party to manage.
In addition, the impact to their revenue stream was immediate, generating substantial cost savings and bringing unprecedented control to the collections process. They have realized significant ROI, recouping their initial investment several times over – a metric expected to grow as their automated collections process scales with their business.