We Got Your Message!
One of our Salesforce payments experts will be in touch soon. In the meantime, check out these handy resources.
Free Download
Check out our Checklist for Salesforce Commerce Cloud and improve your payments process.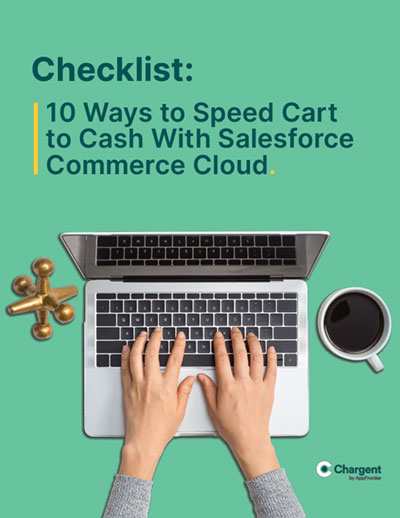 Follow and Subscribe
Follow Chargent for tips and the latest news in Salesforce payments!