Close the Loop on Quote-to-Cash
Easily connect your preferred payment gateway, and add flexible, digital payments to Salesforce CPQ and Salesforce Billing in minutes.
Accelerate the Last Mile of Cash Collections
Automate the complete quote-to-cash process – and get paid faster.
Connect your existing payment provider in minutes
Take digital payments directly from Salesforce Billing invoices
No development required
Simple for your customers and finance team
Connect to 30+ Payment Gateways
All the power of Salesforce Billing, now with your gateway
Chargent for Salesforce Billing brings digital payments to the best-in-class billing app, connecting your payment gateway of choice with Salesforce Billing.
Take credit card, debit card or ACH payments directly from Salesforce Billing invoices for:
Quicker cash collection
Increase visibility
Improved tracking of your payments
Your Salesforce Admin can have you up and running in a matter of minutes – without expensive development or integration work.
Anywhere you want to be in Salesforce
Unlimited extensibility to tackle complex payments challenges
Take advantage of the full range of features that make Chargent the leader in Salesforce payments. Remove friction between your payments process and sales cycle by payment enabling any object inside Salesforce. You'll get the simplicity of Chargent payments, along with all the sophistication of Salesforce Billing tools.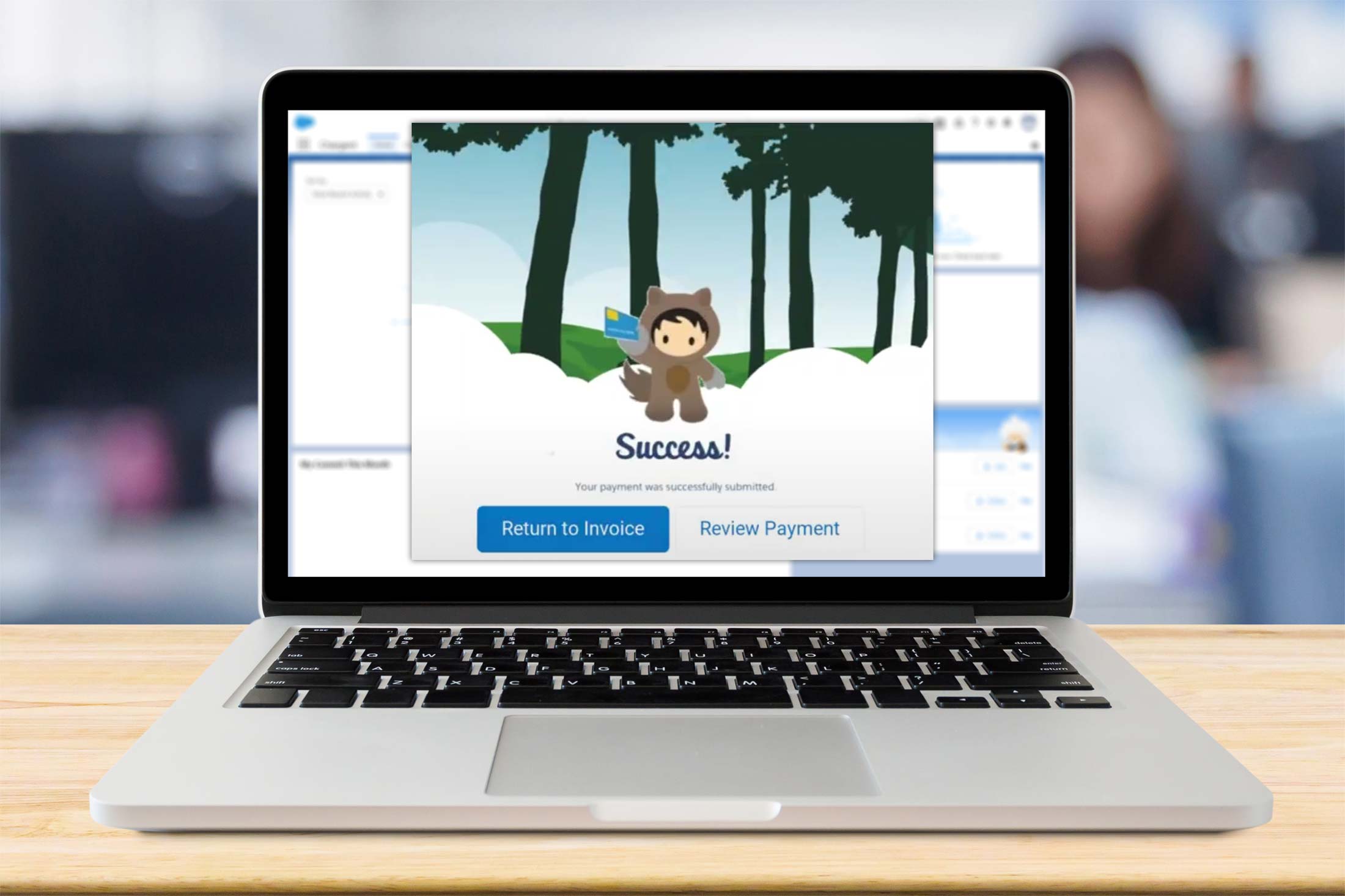 Take payments directly from the Salesforce Billing pages your team works in. No separate interface means no need to spend time and money retraining your billing team.
And if you're all in on automation, our Automated Collections add-on module can extend your Salesforce payments even further, giving you:
A completely customizable dunning process
Powerful analytics tools to refine your collections operations
Tighter control over your cash flow
Close the Loop on Quote-to-Cash
Accelerate the Last Mile of Cash Collections – and Get Paid Faster
Learn tips to:
Improve your invoice process
Offer payment methods your customers prefer
Automate payments and revenue recognition
Reduce PCI Scope
And more – in our free guide!