AUTOMATE AND IMPROVE
Your Collections Process
Automate early-stage collections activities like dunning emails and payment retries.
Eliminate manual work and let your team focus on strategic tasks.
Build stronger relationships with donors and customers for longer lifetime value.
COLLECT MORE CASH
With Chargent Automated Collections
A powerful, configurable tool to easily automate and improve your payment collections process, so you can collect late payments before they become lost revenue.
FULLY AUTOMATED COLLECTIONS
Right in Salesforce
Collect Any Payment
Make it simple for your customers to pay you for the services that they value, while taking advantage of capabilities like dunning management and data analytics.
Automated Collections gives you the flexibility to tackle payment scenarios like:
Fully automated one-time payments
Scheduled or installment payments
Payments managed in other systems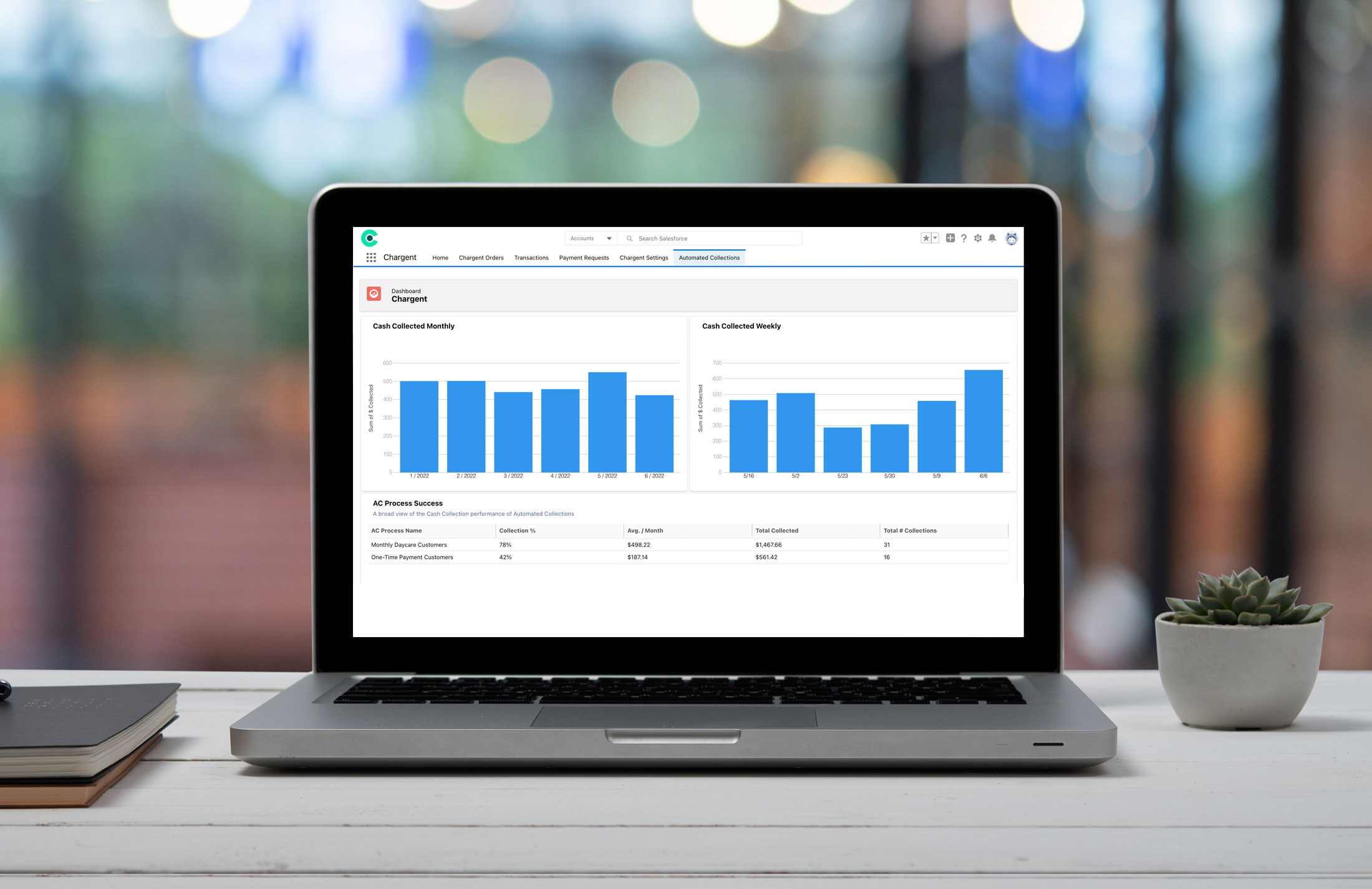 SMART COLLECTIONS
All in Salesforce
Fully automate collections on any payment, from any system or Salesforce object.
Powerful analytics features let you continually improve your collections process.
Easy to configure with clicks, not code.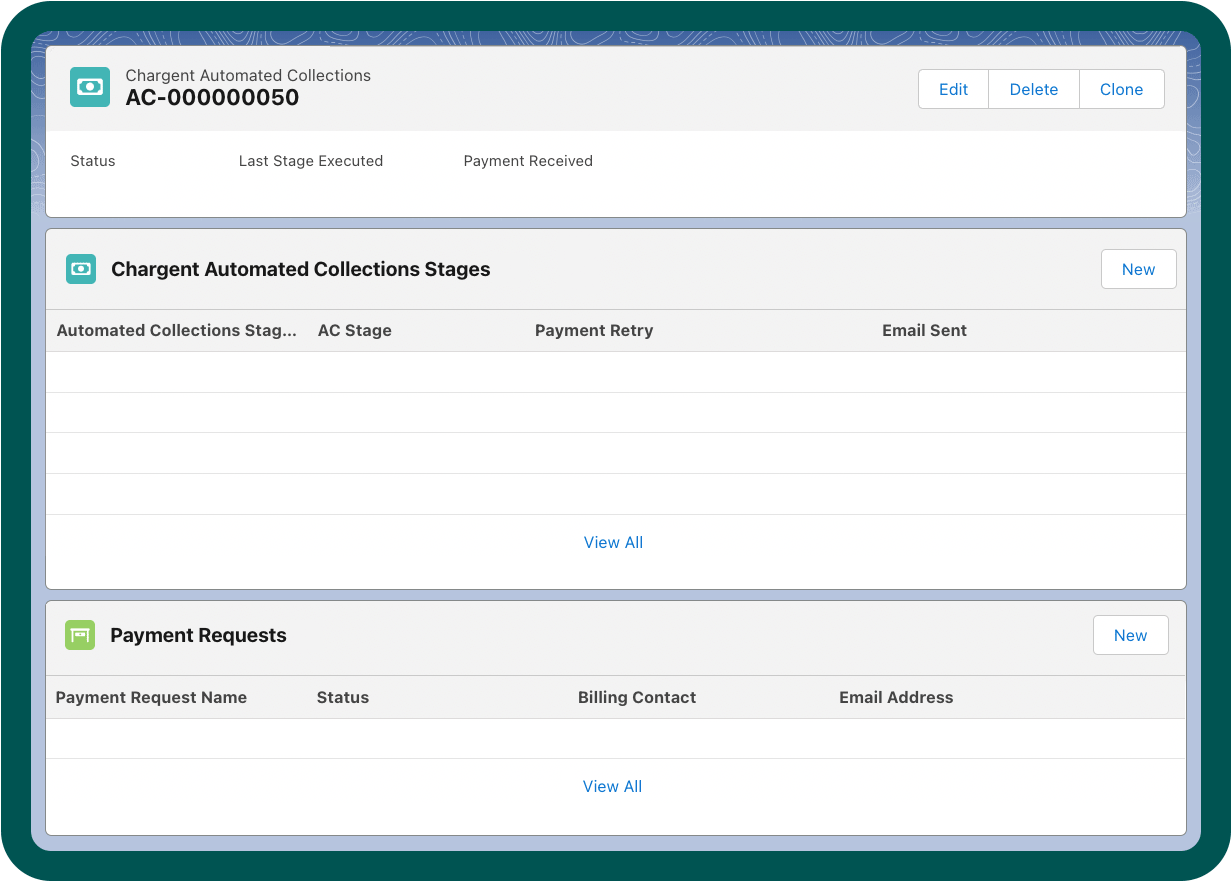 ACTIONABLE ANALYTICS
Powerful data to refine your collections process, at your fingertips
Your Automated Collections Dashboard provides instant snapshots of your collections performance, as well as in-depth analytics insights that let you dive deep into the data.
Measure and manage everything from your email messaging, to payment retry timing, to the color of your payment request button.
Empower your team with meaningful, actionable analytics – so they can spend their time on improving your collections process, instead of manual collections efforts.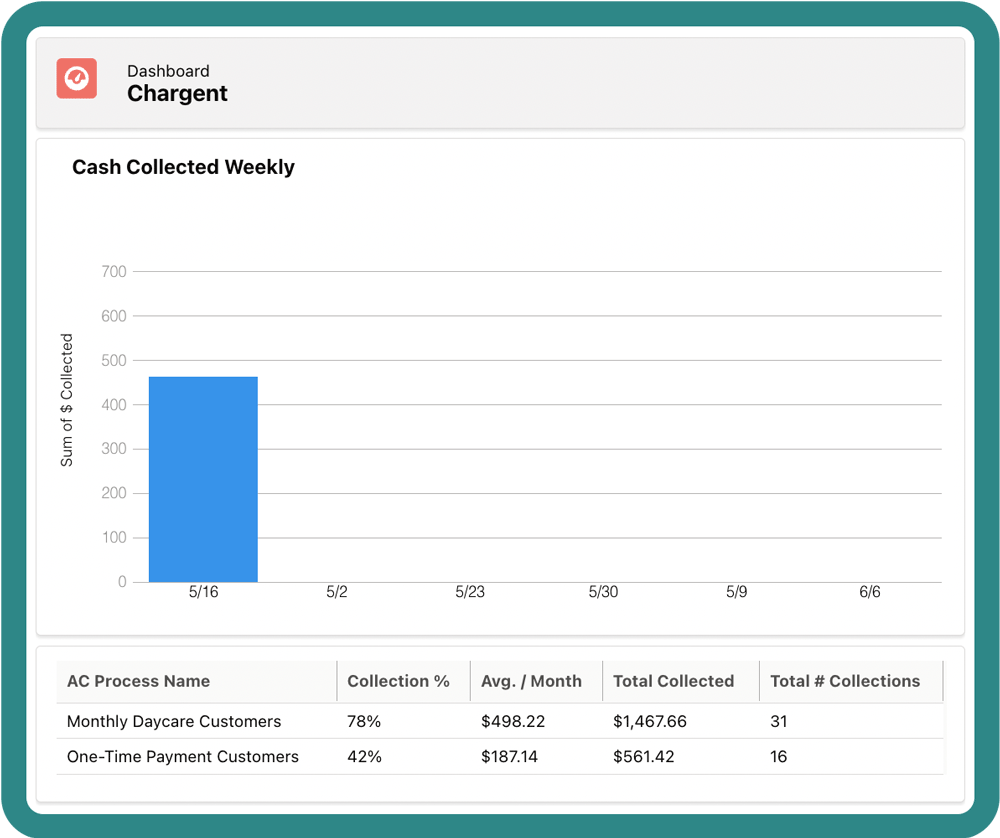 CHECKLIST:
10 Ways to Improve Payment Collections With Salesforce
Has your organization outgrown your collections process?
Download our payments checklist to learn 10 strategies to automate and improve payment collections.